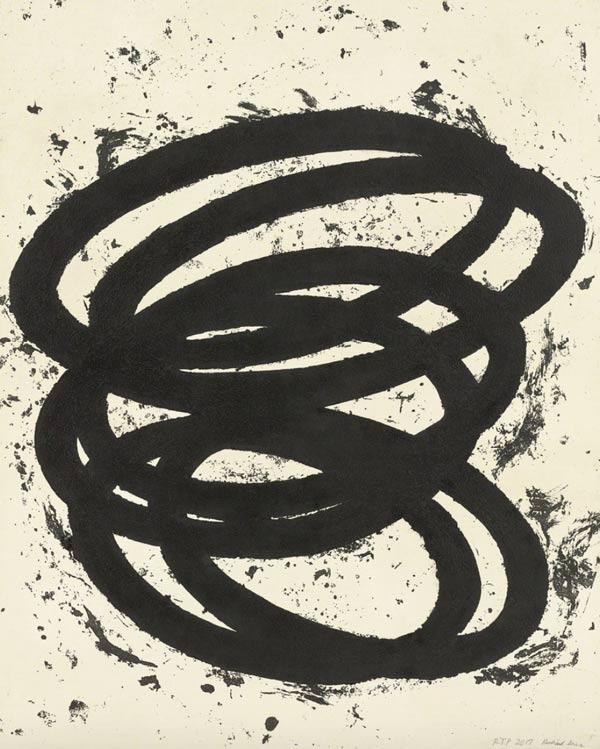 Richard Serra is an American minimalist sculptor and printmaker known for his large-scale sheet metal works. Born in San Francisco in 1938, he studied English Literature at the University of California, Berkeley in 1957 but later transferred to the University of California, Santa Barbara where he graduated with a Bachelor of Arts in 1961. From 1961-1964, Serra studied painting in the Master's program at Yale University where he was greatly inspired by artists Philip Guston and Josef Albers. While in university, he supported himself by working in steel mills, surrounded by a material that would greatly shaped his career as an artist.
Serra's first sculptures were abstract, process-based, and made of non-traditional material such as fiberglass, rubber, and molten lead. In 1969, he worked with the process of both cutting and stacking materials to create large structures that could balance on their own. This process contributed to the creation of his minimalist works, which he is most well known for today, many of which are commissioned public art pieces. In addition to sculpture, Serra has also worked and experimented with performance, video, prints, and drawing.
Serra lives and continues to work in Tribeca, New York as well as in Cape Breton Island, Nova Scotia. His sculptures can be found in the collections of the MoMA and the Guggenheim Museum in New York, NY, as well as the Los Angeles County Museum of Art and the San Francisco Museum of Modern Art in California.