With more than 20 years of experience, Robin Rosenberg Fine Art specializes in educating and empowering art lovers and collectors to acquire special pieces that speak to their individual tastes and promise a strong return on their investment. Based in Montreal, with a presence in New York, Toronto and London, our team is positioned to work across the globe. Our expansive network of reputable, trusted sources provides us with early access to exclusive artworks, some of which are rarely offered on the open market.
We conduct thorough research to source quality art, at good value, verifying condition and authenticity before proposing an artwork to our client. Available add-on services include international import & export, restoration, framing and on-site professional installation. We always work with the best in the business and ensure competitive rates for our clients.
For clients looking to deaccession a single work or an entire collection on the secondary market, we take care to preserve the integrity and value of their cherished artworks, often exceeding the seller's expectations! With the utmost confidentiality and discretion, we strategically offer the work to discerning buyers who appreciate the preferable opportunity to purchase art privately.
We build long-term relationships with like-minded individuals looking to expand and enhance their collection to reap the benefits of truly living with art—if this sounds like you, get in touch to discuss your vision.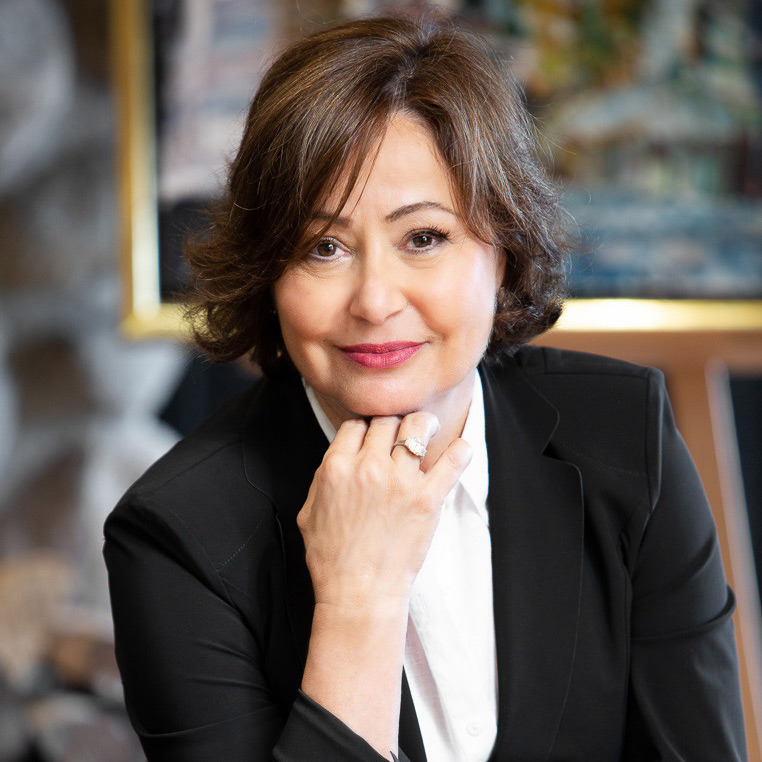 Robin Rosenberg has been an art lover since childhood, reading every artbook she could get her hands on, taking studio courses in painting, drawing, sculpting, and printmaking and going on to study Art History at the University of Toronto and McGill University. Upon graduation, Robin launched her career as an independent art advisor, promoting and fostering the careers of emerging artists from Montreal and Toronto. Before long, Robin became the go-to fine art resource for some of Canada's largest corporations including Rio Tinto Alcan, Hydro Quebec, The Royal Bank of Canada, Teleglobe Canada, Canadian Imperial Bank of Commerce, and Bell Canada Enterprises to name a few.
Growing up in family of art collectors, I developed an appreciation for the arts very early on. I would often find myself buried in art books and visiting museums at home and abroad whenever I travelled. My love for the field led me to pursue my studies in Art History at McGill University.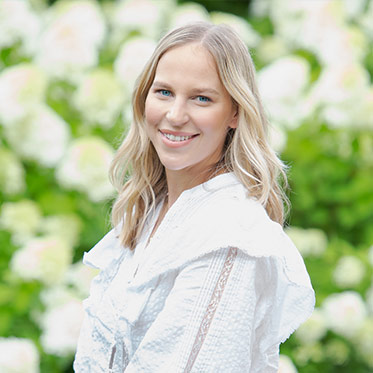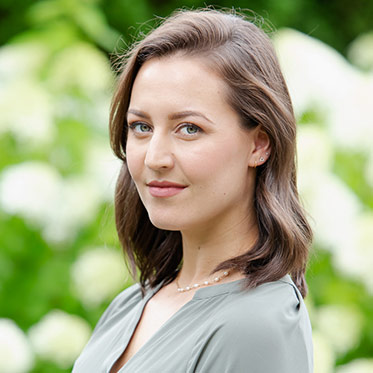 Ever since I was old enough to hold a colouring pencil, art has been my passion. This was only strengthened with time as I took my first art history classes and became fascinated with the way art reflects momentous historical and social movements. I pursued my studies first at McGill University at the undergraduate level, completing a First Class Honours degree in Art History, and then at University College London in the U.K. for my masters. I am proud to have graduated from UCL with Distinction upon the submission of my MA dissertation, which focused on French Romantic painter Eugène Delacroix and the journals he kept during his six-month journey to North Africa in 1832.
When you find the right people who understand your needs that cannot be replaced. Thank you Robin and Emilie for accompanying me through the art world. Your team's dedication towards your clients go over and above. I would like to take a moment to acknowledge your knowledge, that has proudly embarked me on a journey towards a fabulous collection of Canadian art that reflects my own personal style.
I have had the absolute pleasure of working with Robin Rosenberg who has played an instrumental role in divesting masterworks from my family's estate, including major blue chip paintings and sculptures of international significance. Robin has an impressive network of contacts in the artworld and is an astute dealer with extensive knowledge of the current market. She is a true professional, with integrity and discretion. Robin has a keen eye and an incredible knowledgebase that ensures that one's art purchase will be an astute one.
In the ever-changing art world, every acquisition is a learning experience. Connecting with Robin has been great to help navigate this market. She is highly knowledgeable, and able to discuss any subject relating to artists, history, quality, and value. It is a pleasure to test the breadth of her expertise. Also, in my 40 years as a collector, I can say that establishing a trusting relationship with an art dealer is essential. This was effortless with Robin. She has been a true asset in enhancing my collection.
I had the pleasure of working with Robin to purchase art for my condo. I was so pleased with the experience and the result! Robin was able to assist me in identifying my likes/dislikes, price point and provide fabulous options and close the purchase on advantageous terms. I needed a turn-key solution and Robin provided it, with consummate professionalism and her good nature.
I began working with Robin Rosenberg upon completion of major renovations to my country house, at which time all of my walls needed artwork. My collaboration with Robin on this project was an absolute pleasure (and a lot of fun!). She is knowledgeable, extraordinarily professional and very well connected in the art world...
"As an interior designer, I was first introduced to Mrs. Robin Rosenberg by a client of mine in need of art for one of her properties. My very first experience with an art consultant... I was highly impressed by both the person, she is an energy bomb, but also by her profound desire to satisfy her client's taste. Mrs. Rosenberg is extremely knowledgeable...
Robin was instrumental in DANAWARES starting a contemporary art collection. The main rationale for this effort was to enhance the beauty of our offices for the benefit of our staff. This investment had resulted in our personnel being able to not only enjoy this beautiful art but to be reminded of their value to our firm, as ninety percent of the collection is not in space visited by clients. Robin's continued research and her knowledge and enthusiasm of art has been a tremendous help to our collecting efforts. She's a pleasure to work with.
"I have known Robin for many years. From our children taking ski lessons together to the years she worked as a professional fundraiser. When we needed art for our new home in Montreal, I knew Robin was the go-to person to help guide and source artwork for us. We have purchased several works of art through Robin and we love each and every piece. Robin is a pleasure to work with, she does her research to find the best value and gets to know her clients' tastes without putting any pressure on them. She is very knowledgeable, is honest and professional."
We received a wedding present of a piece of artwork of our choosing. Never having purchased artwork before, we were pretty confused not only about what type of piece to get, but even just where to begin looking. Robin was appropriately persistent, yet extremely patient throughout the whole process (which spanned over a year). We would strongly recommend Robin to anyone, and we loved how amenable she was advising us in person or remotely via phone and e-mail.
I have been working with Robin Rosenberg over the past 6 years as I have wanted to deaccession certain works in a very extensive and fine collection of Canadian art. Working with Robin has been a total pleasure: she is extremely knowledgeable, has a large client base and most importantly is a woman of great integrity – qualities very hard to come by in this arena. I consider myself fortunate indeed for our paths to have crossed!
Robin's knowledge, guidance, and passion has inspired my love of modern and contemporary art. Robin's experience and connections has demystified the art of collecting art.
We recently undertook an expansion of our production facility, including adding a significant amount of office space. We had a vision to create an atmosphere that reflected the fun food that we produce. Robin took on the challenge with enthusiasm and energy. She completely understood our vision and our budget. Her research led to the discovery of artists that we never would have found or thought of ourselves. The result is an atmosphere that is light, energetic and completely integrates with our brand and image.
When I recently decided that art was an asset class in which I wanted to invest, I realized just like real estate or the stock market, I would need professional guidance to make sure I was making sound investments. After much research, I chose Robin Rosenberg Fine Art as my art investment advisors. Robin, Lauren and Émilie not only had and have the task of finding the investment pieces, but they also have to be aesthetically pleasing to both my wife and myself, which is no small feat.
"Over the years I have purchased several works with Robin Rosenberg Fine Art. As a loyal client, Robin knows which artists, periods and subjects will resonate with me and always brings those rare buying opportunities to my attention immediately. All of my dealings with Robin have been most pleasant; she is knowledgeable, hardworking and above all else, honest. For anyone who is beginning an art collection (or already has one), it makes a big difference if you align yourself with a trusted, well connected art advisor who will be able to offer you those unique works before they hit the auction block or go to market."