Major Retrospective Opens Today at the Guggenheim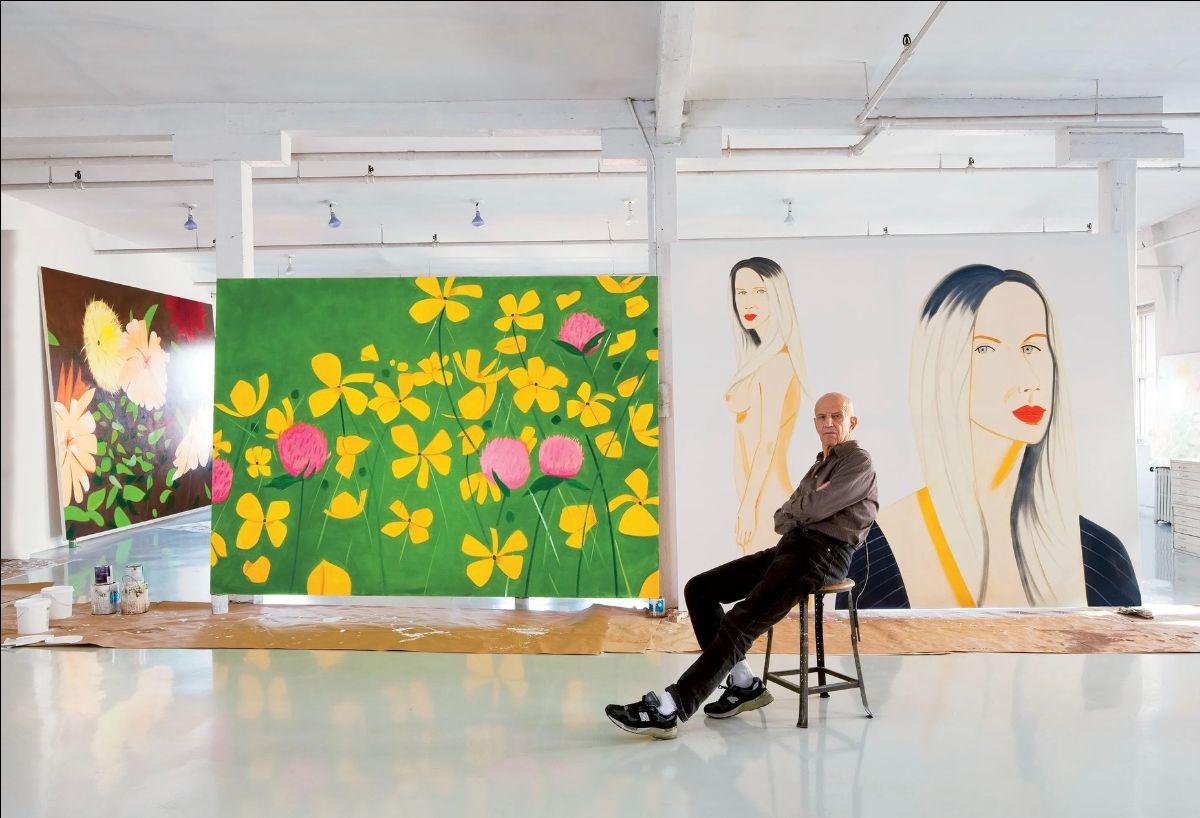 Alex Katz in his Manhattan Workspace. Image by Architectural Digest.
Alex Katz: Gathering opens today at the Guggenheim Museum in New York City which will run from October 21, 2022- February 20, 2023. Spanning eight decades of artistic production, the exhibition marks the second major retrospective of the artist's illustrious career. Katz is known for his representational style intent on stripping the image down to its essential details, especially portraits and landscapes composed of flat washes of colour and minimal lines.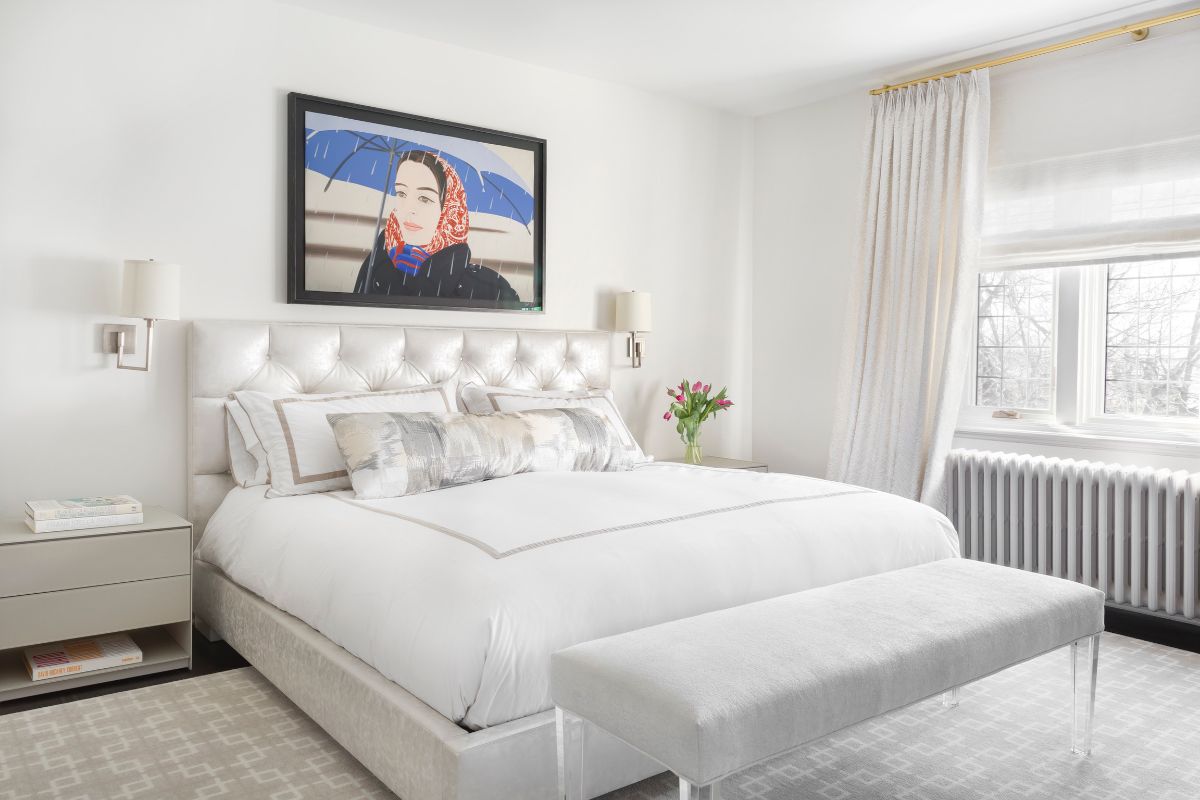 Alex Katz, Blue Umbrella II, 2020, Inkjet print, Ed. of 150, 30.25 x 45.5 inches
Despite the criticism Katz received for much of his career for his neglect of more conventional forms of modernism and abstraction, he remained dedicated to forging his own unique representational style that now is widely celebrated and considered iconic.
Astonishingly, at the age of 95, Katz remains a prolific art producer and his cultural influence continues to expand.
If you are interested in adding Katz' prints, paintings, or sculpture to your collection, please don't hesitate to reach out.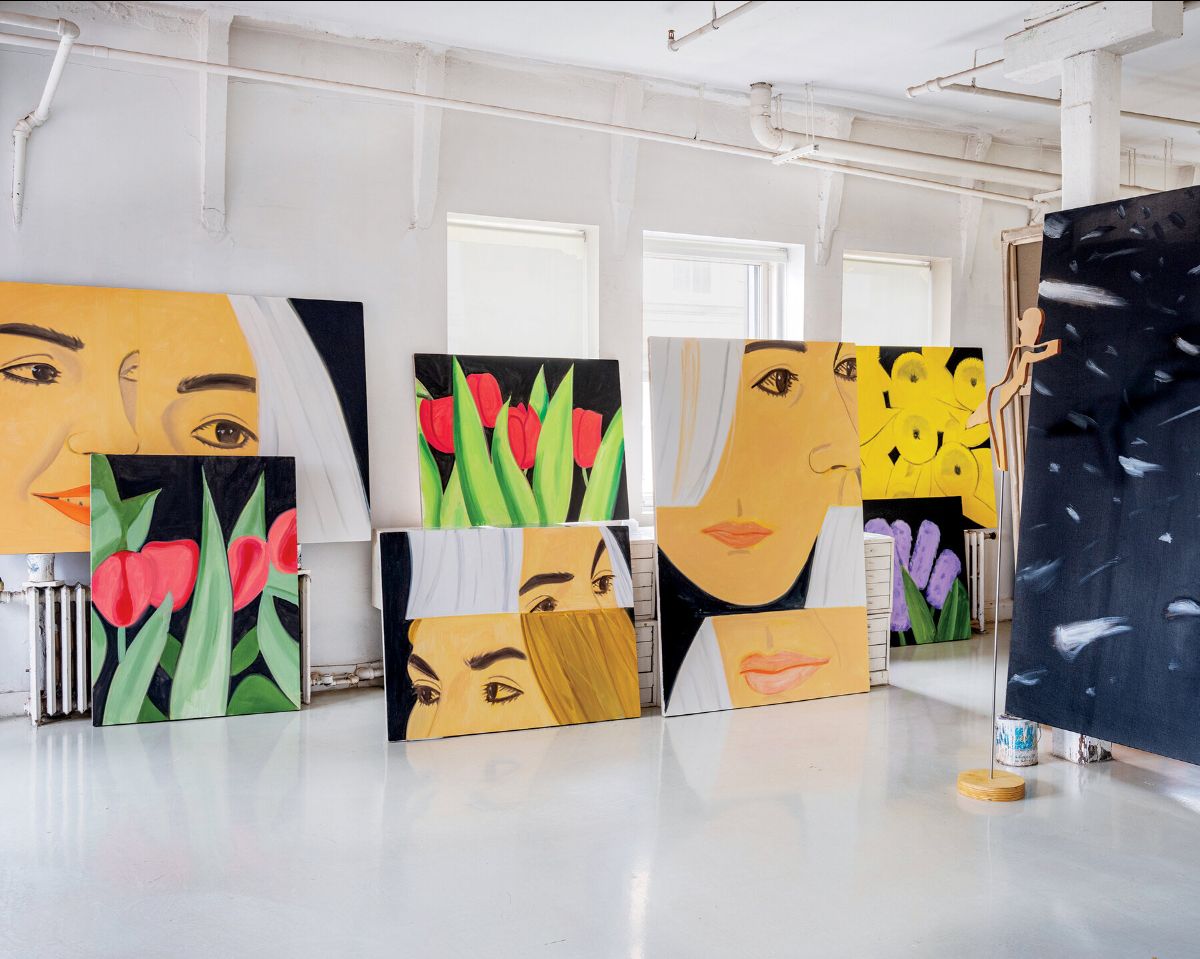 Alex Katz's Manhattan workspace. Image by New York Times Style Magazine.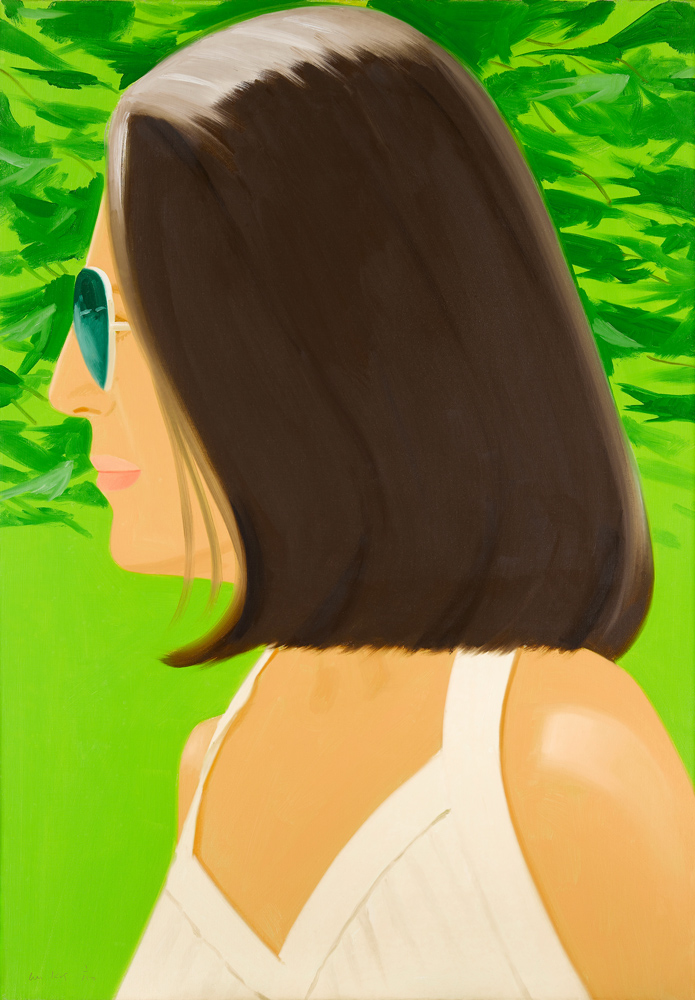 Alex Katz, Ada in Spain, 2018, Archival pigment print, Ed. of 150, 46 x 32 inches.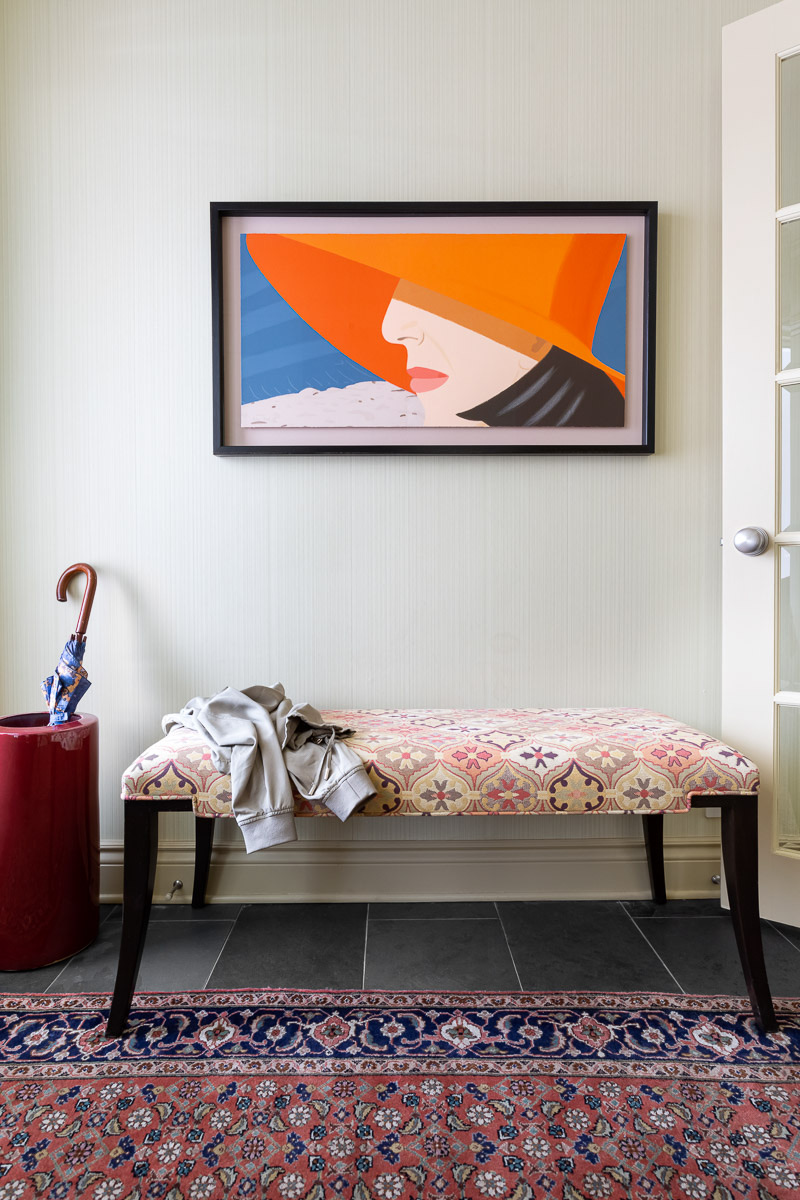 Alex Katz, Orange Hat, 1990, Silkscreen, Ed. of 150, 18 x 36 inches.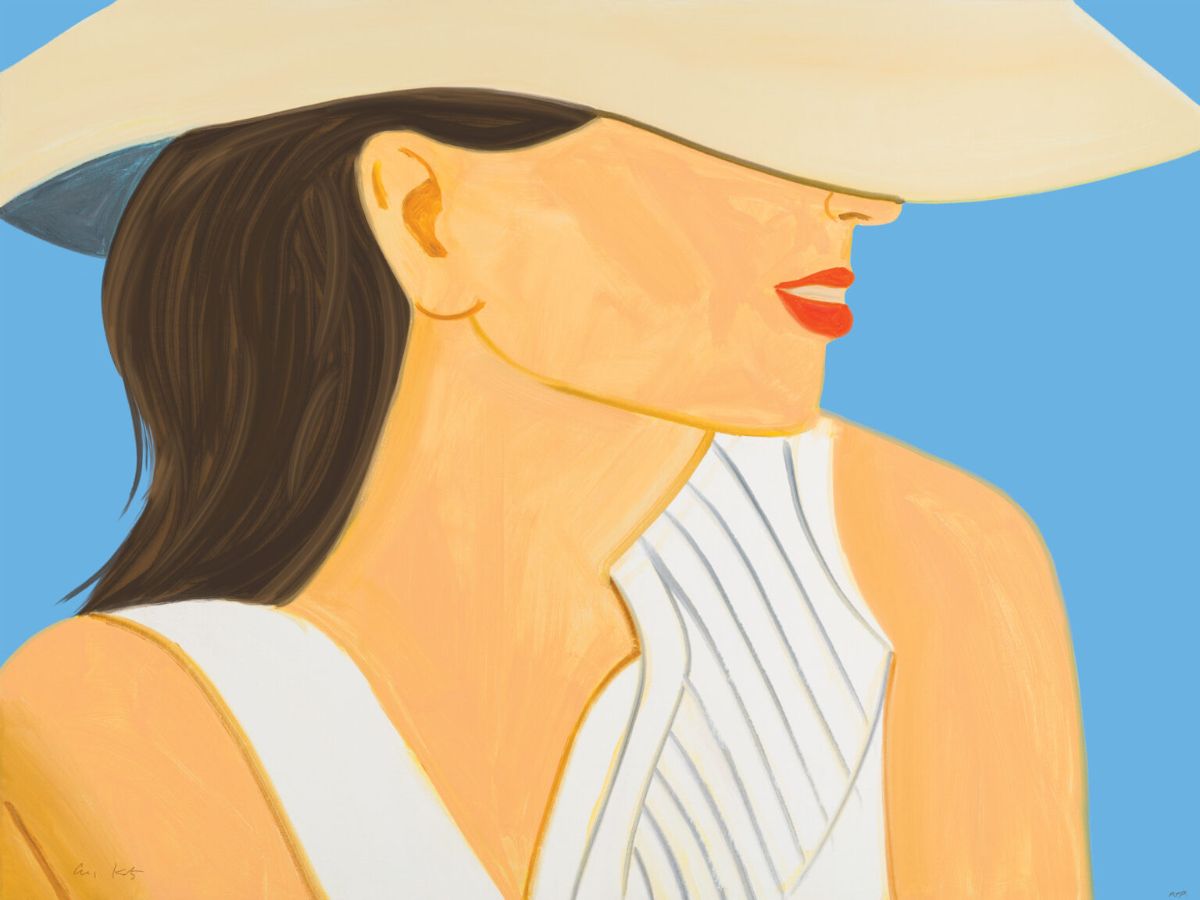 Alex Katz, Vivien with Hat, 2021, Archival pigment print, Ed. of 150, 36 x 48 inches.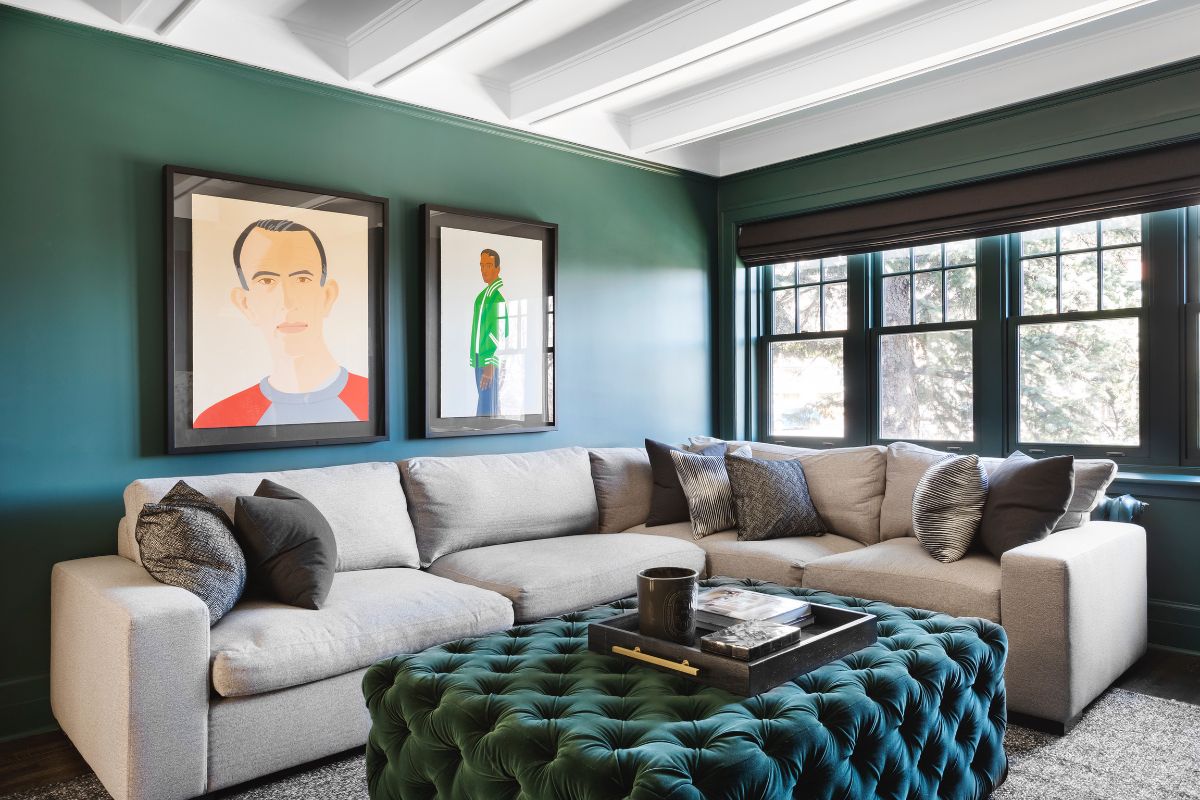 Alex Katz, Green Jacket and Sweatshirt, 1990, Screenprints, Ed. of 150, 36 x 24 inches each.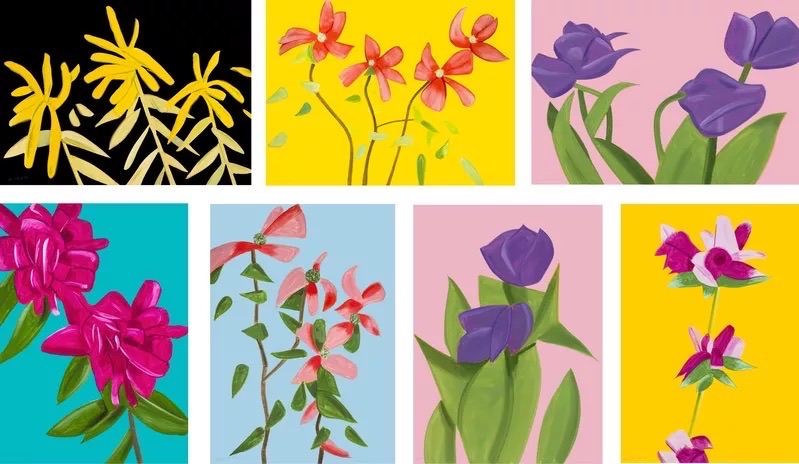 Alex Katz, The Flowers Portfolio, 2021, Archival pigment print, Ed. of 100, sizes vary.