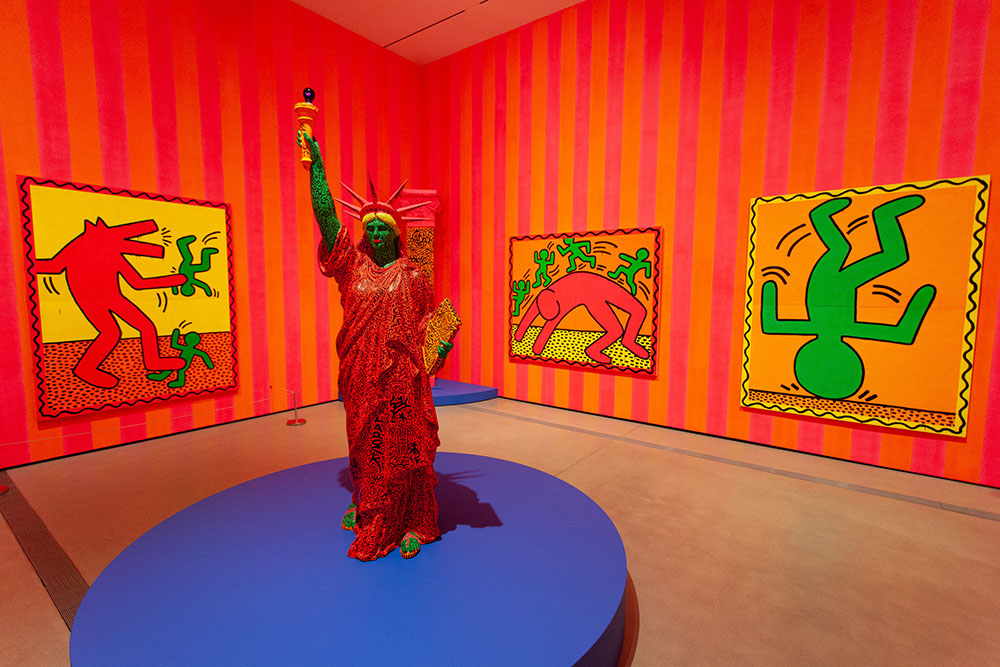 As Pride month comes to a close, we wanted to make sure to spotlight the work of Queer artist Keith Haring, whose major retrospective opened at The Broad, LA earlier this month. Haring's energetic line work and playful figures are a distinct expression of the 1980s streetscape- defined by the convergence of early hip-hop, graffiti culture, pop media, and the fluorescent lights of city nightlife.
The exhibition's title, Art is for Everybody, reflects Haring's democratic approach to art appreciation. The artist rejected the stuffy formality of galleries, instead leveraging the power of graffiti and print media in service of accessibility. Haring began his career by making a mark (pun intended) on the New York subway system, creating hundreds of drawings in white chalk on unused advertising panels.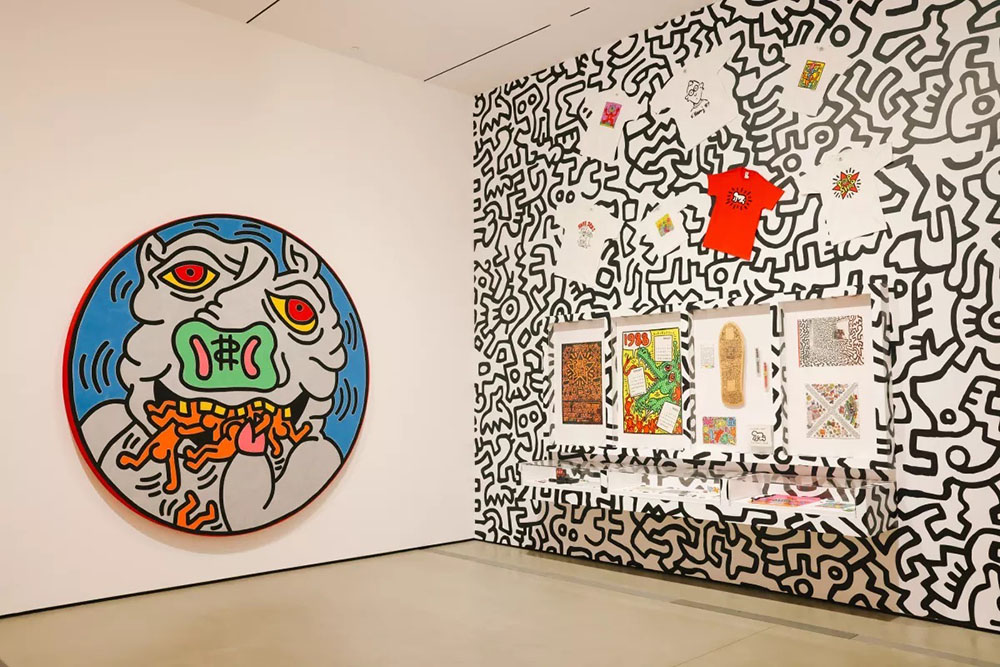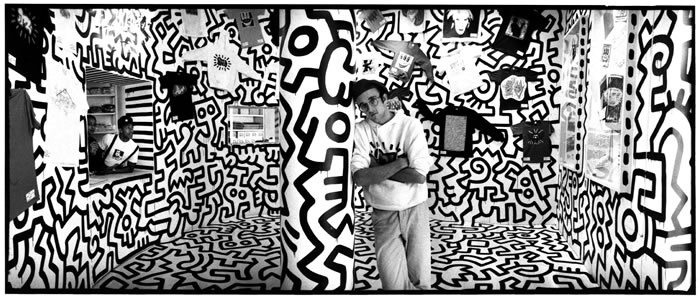 The Broad's exhibition centers on Haring's vast activism, with work touching on themes like nuclear disarmament, apartheid, and HIV/AIDS- the disease from which he died in 1990. In the period between his diagnosis in 1988 and his death, the artist incorporated even more vibrancy into his work, focusing on celebratory scenes of life, birth, and liberation. Red Room, one of his most important canvases of this period, displays a Guernica-esque clash of patterns and shapes, but foregrounds a stylish figure in repose who prioritizes enjoyment in the midst of chaos. A year before his passing, the artist established the Keith Haring Foundation with the aim of using his estate to support AIDS education, care, and prevention.
The exhibition is on in LA until October, when it will travel to the Art Gallery of Ontario, Toronto and the Walker Art Center, Minneapolis. For our fellow Montrealers, a trip to Toronto to see this exuberant exhibition would be a great excuse for a mid-fall getaway!
Read more about Keith Haring: Art is for Everybody here.
If you're interested in learning more about Haring's work, don't hesitate to reach out. 
Happy Pride!