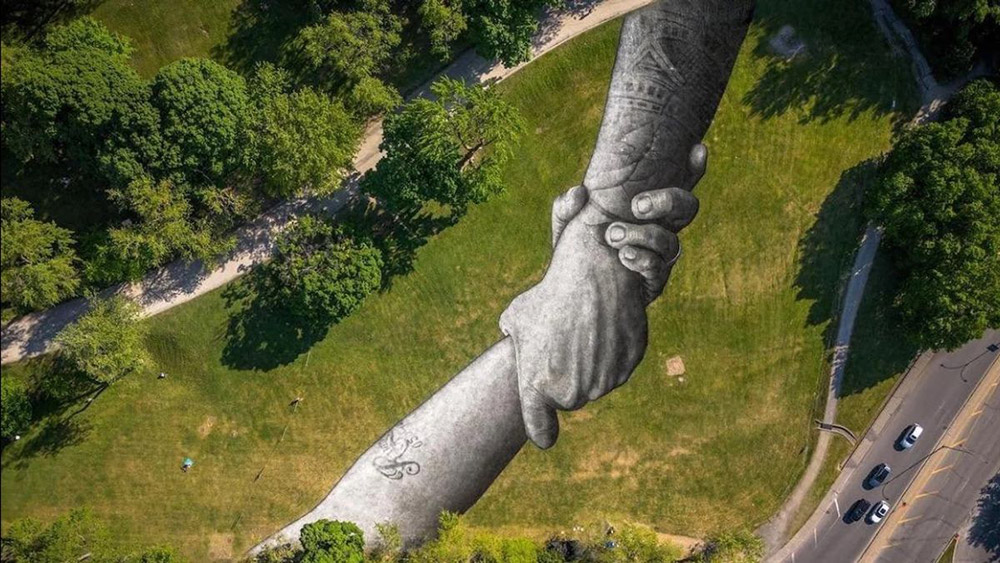 The Montreal Mural Festival is in full swing! The festival brings together street artists from around the world to contribute large-scale pieces to the city's walls and pavements. Pedestrianized throughout the festival, boulevard St. Laurent has been playing host to various shows and block parties featuring local musical talent, in addition to acting as the festival's main canvas. Though the thoroughfare is the beating heart of the festivities, the ten-year-old festival has grown to encompass more than just The Main. The primary concert space has been moved downtown to accommodate the crowds for major musical acts like Lil Yachty and Skepta.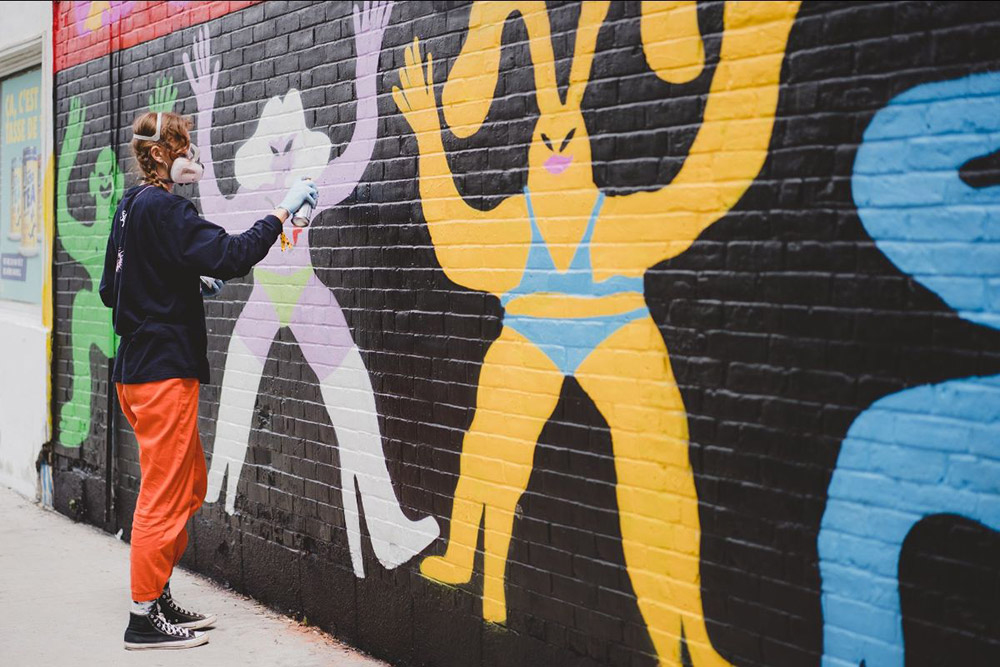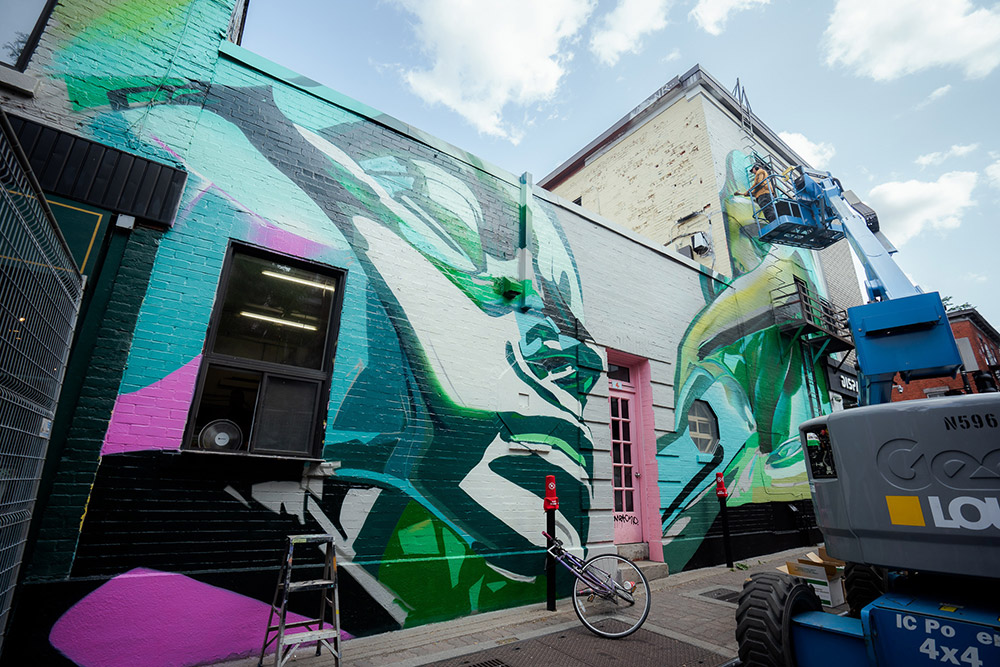 This year's art installations also extend to the base of Mount-Royal park, where artist Saype has created a giant biodegradable fresco of interlocking hands that reach across the grassy lawn between Mont-Royal and Park Avenue. A keystone piece in this year's festival, Saype's Beyond Walls has traveled across the world- from Paris to Rio de Janeiro- in a bid to form the world's largest human chain.
The final weekend (June 17-18) will feature drag brunch, live paint battles, the Bonne Famille Block Party, building-sized puppet shows, immersive projections mapping, and, of course, many, many murals.
Check out their full programming guide here.