Celebrating Contemporary Indigenous Artists.
June 21st marks National Indigenous Peoples Day in Canada, an opportunity to recognize various talented Indigenous artists across the country. Beyond traditional forms of artistry such as totem poles, elaborate masks, and textile work typically associated with First Nations culture, there is also a vast network of notable artists of Indigenous ancestry operating within the mainstream contemporary art scene. While highly personal in terms of style and expression, these artists' works are nevertheless informed by their shared heritage. As the recent discovery of mass burial sites at residential schools demonstrates, the traumatic Indigenous experience is not merely a distant memory crystallized in the past but permeates the present. It is no surprise that Indigenous artistry is heavily imbued with themes of socio-political critique, cultural appropriation, and identity politics.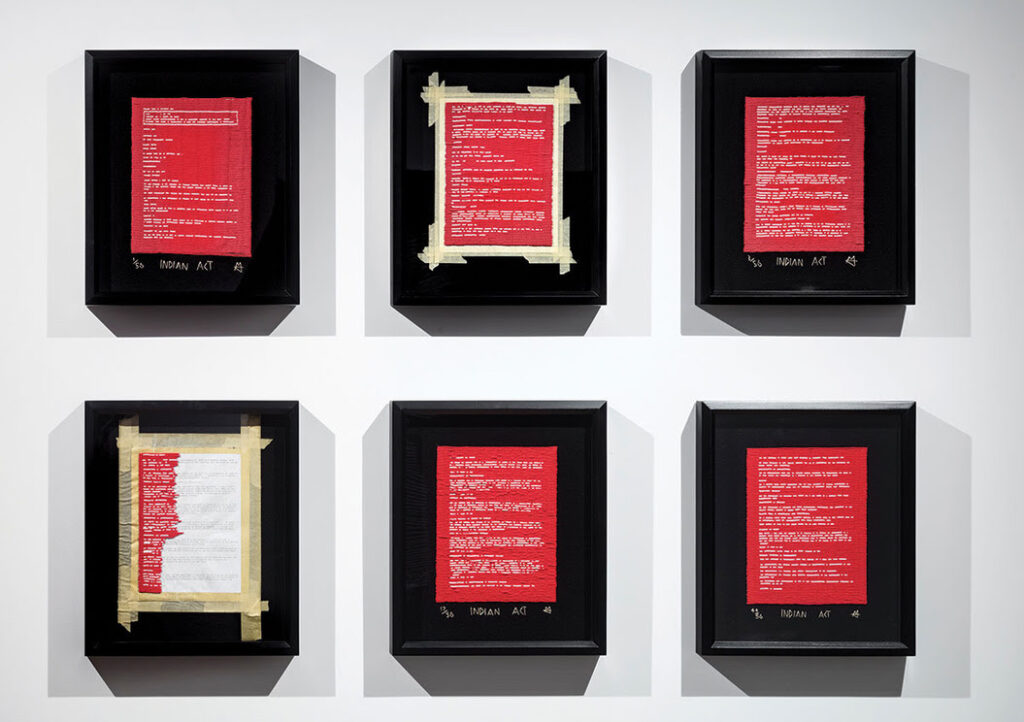 Nadia Myre, Indian Act, 1999-2002, Stroud cloth and glass beads
Nadia Myre is a visual artist of Algonquin heritage living in Montreal whose work explores her tumultuous cultural history. She is well-known for her subversive artwork entitled, Indian Act, a three-year project in which the artist enlisted over 200 people to help her painstakingly bead over the 56 pages of the federal government's 1876 Indian Act – a document that painfully reminds us of the discriminatory erasure of Indigenous culture. The artist frequently employs the traditional medium of beading in her artistic endeavors, often mixing the ancestral craft with modern photographic technology.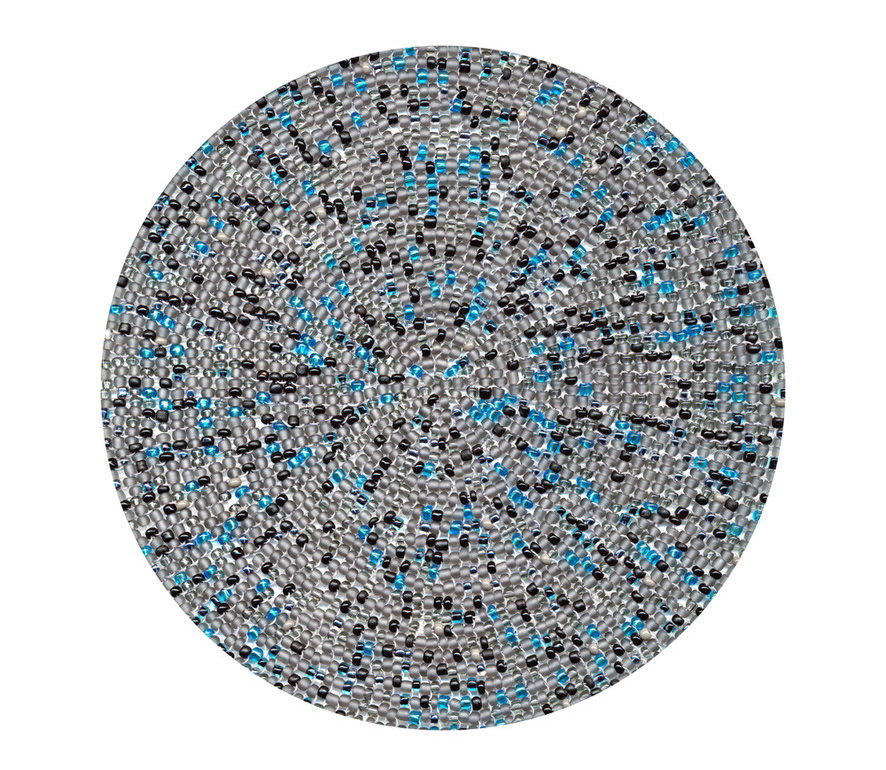 Nadia Myre, Meditations on Black: Philosophical, 2012, Digital archival print on rag paper, 44 x 44 inches
Brian Jungen is another Indigenous artist of Cree ancestry whose use of medium is central to his oeuvre. He employs ordinary objects of everyday life and manipulates them to create masterfully intricate works that initiate a complex dialogue between traditional Indigenous motifs and mainstream global consumer culture. For instance, in his series, Prototypes of New Understanding, the artist deconstructed Nike Air Jordan sneakers to create ceremonial masks reminiscent of those used within Pacific Northwest tribes.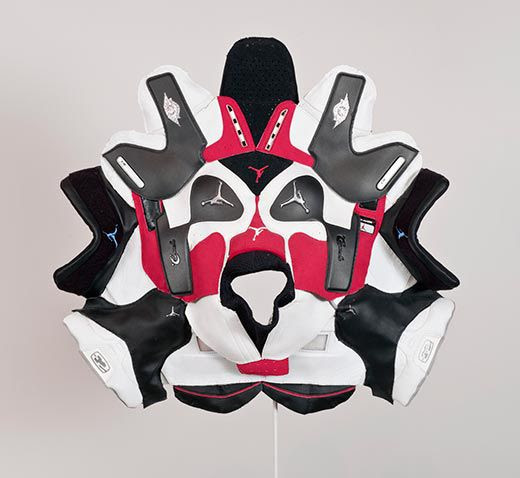 Brian Jungen, Prototype for New Understanding #23, 2005, Nike air jordans and human hair, 19 x 20 inches
Arguably one of the most well-known contemporary Indigenous artists is Toronto-based Cree artist, Kent Monkman, who has recently been commissioned by the Metropolitan Museum of Art in New York to create two large artworks, both of which align with the artist's general aim of upending conventional historical narratives of European settlers. The paintings feature Monkman's recurring gender-fluid alter ego, Miss Chief Eagle Testickle, who dons rainbow-coloured earrings and stilettos and who is celebrated as a character signaling a reversal of the colonial gaze.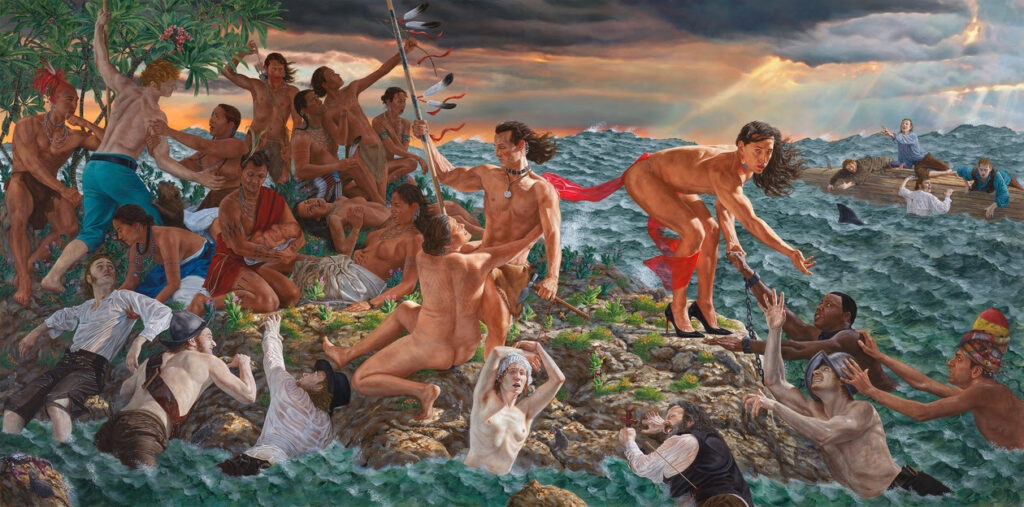 Kent Monkman, Welcoming the Newcomers, 2019, Acrylic on canvas, 132 x 264 inches, The Metropolitan Museum of Art, New York
These artists represent only a few of the contemporary Indigenous artists celebrated in the artworld. If you are interested in these artists or would like to learn more, please contact us.