A Look at the Artist's Tender Practice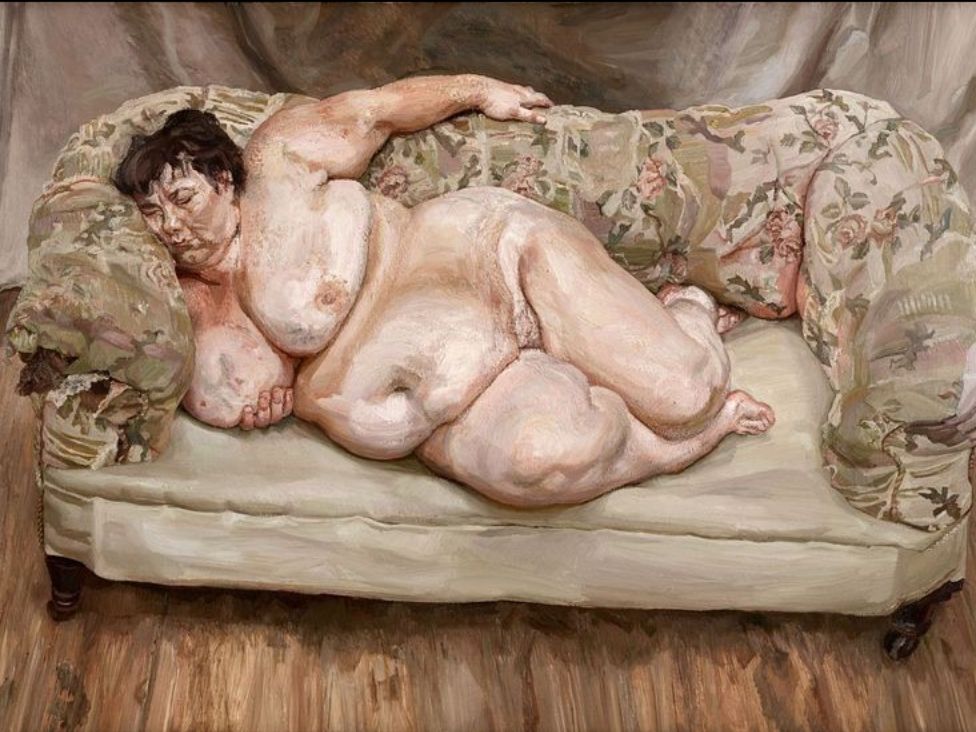 Lucian Freud, Benefits Supervisor Sleeping, 1995.
Today marks the centennial birthday of the preeminent modernist Lucian Freud (1922-2011) and we're celebrating by spotlighting select pieces from the artist's illustrious practice. The grandson of Sigmund Freud, Lucian is known for his penetrating gaze and careful figurative style which translates his grandfather's close examination of the human psyche into visual language. In honor of the centennial, the National Gallery in London is currently hosting a major survey of Freud's work entitled Lucian Freud: New Perspectives which spans seven decades and brings together multiple collections.
This selection features some examples of the monumental pieces included in the show as well as some etchings that are currently available for you to enjoy. One of Freud's iconic works, Benefits Supervisor Sleeping is named after the job title of the sitter, Sue Tilly- a civil servant who administered welfare benefits. Due to the unusual name and the fatphobia of the 1990s, critics conflated Tilly with the awful stereotype of the lazy "welfare queen." The work broke high price records when it sold for $33 million at a Christie's auction in 2008. Today, commentators have reconsidered Freud's intention, centering the tenderness of the painting as proof of his allyship with marginalized bodies. This piece, as well as the other etchings included here, exemplify the acute intimacy and beauty of Freud's artistic practice.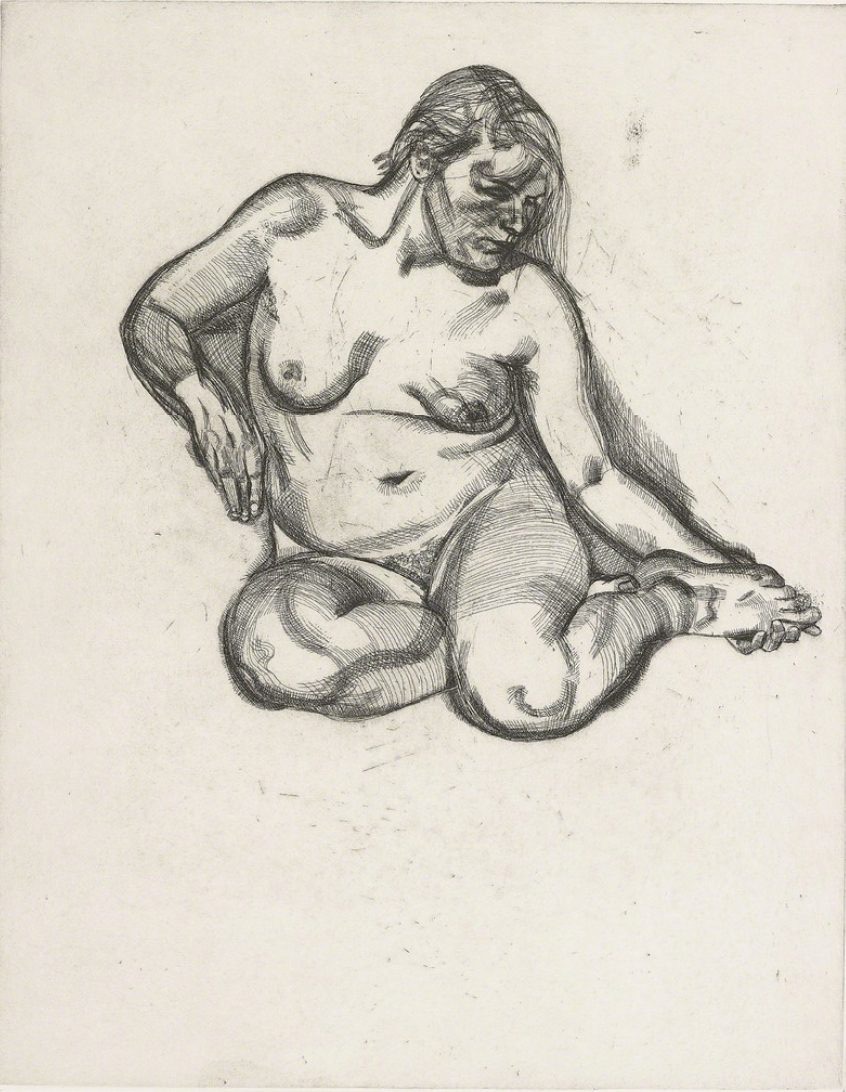 Lucian Freud, Girl Holding her Foot, 1986, Etching, 34 3/5 x 28 inches, Ed. of 50. 
If any of the etchings are of interest, please don't hesitate to reach out!
If you're currently in London, Lucian Freud: New Perspectives will be on at the National Gallery until January 22nd, 2023. While you're there, you might also check out the exhibition of Anne Imhof's work at Sprüth Magers' London space or Forrest Bess' work at the Camden Art Centre- on view for the rest of the month. Or, see this article for more options: https://www.frieze.com/article/five-shows-see-uk-winter.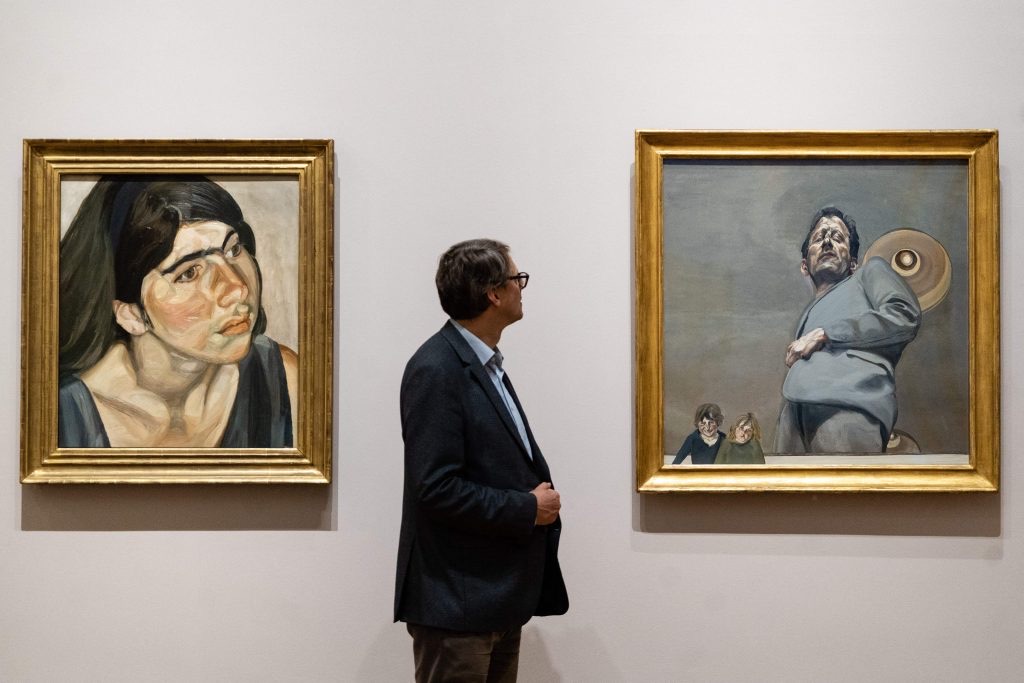 Lucian Freud, Annie (1962) and Reflection with Two Children (Self-Portrait) (1965). Exhibition view at the National Gallery.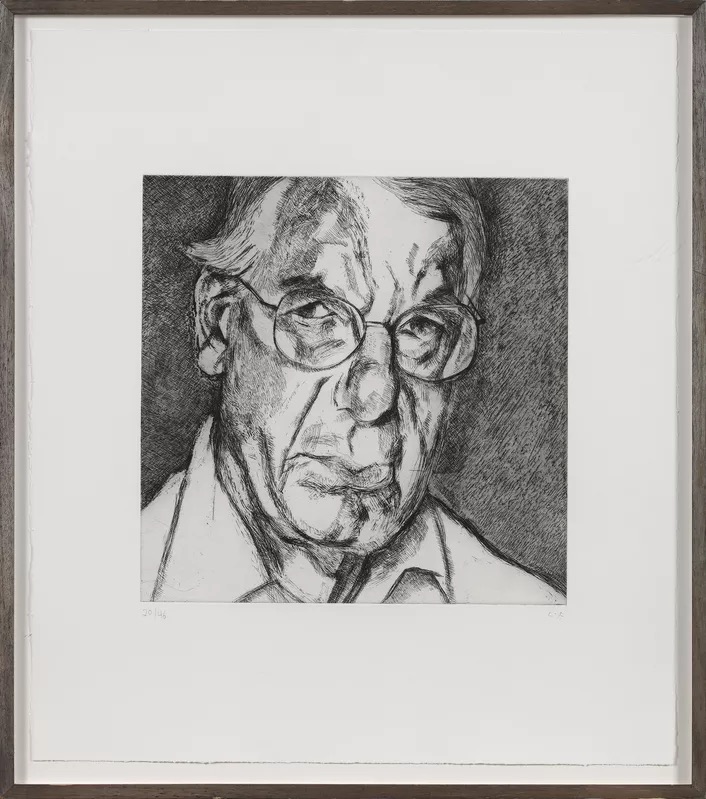 Lucian Freud, The New Yorker, 2006, Etching, 29 1/2 x 22 2/5 inches, Ed. of 46.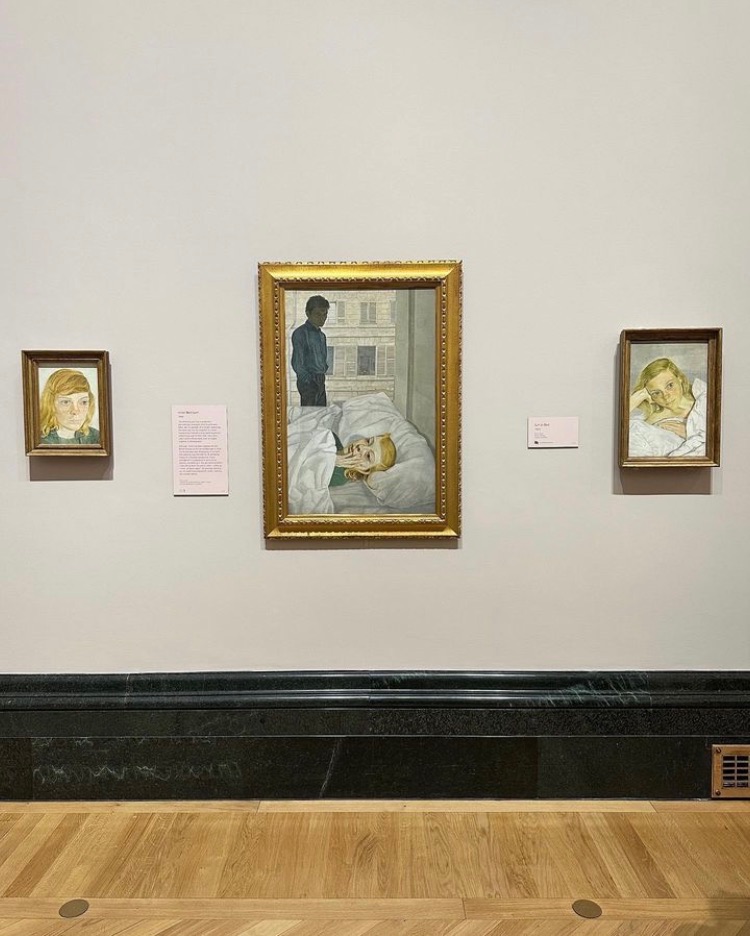 Exhibition view at the National Gallery.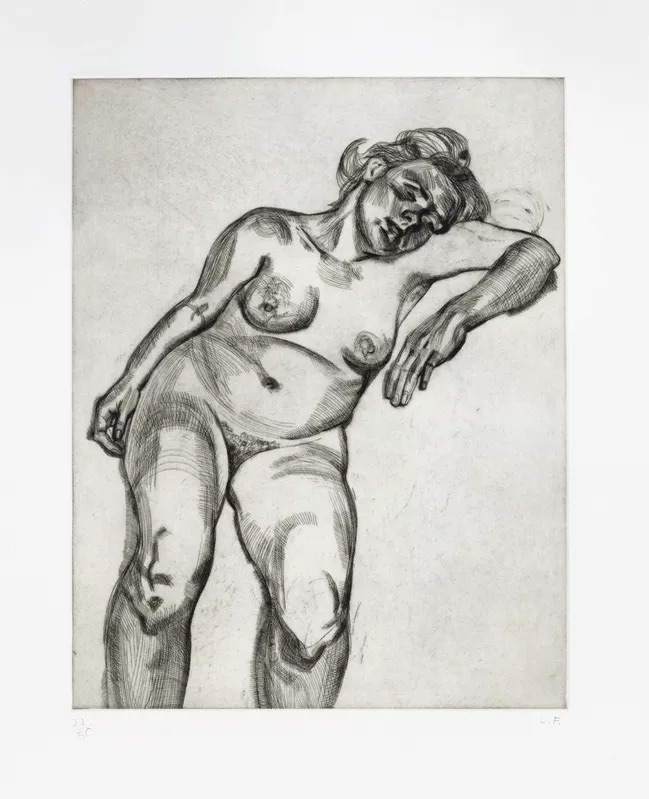 Lucian Freud, Blonde Girl, 1985, Etching, 27 1/8 x 21 3/8 inches, Ed. of 50.