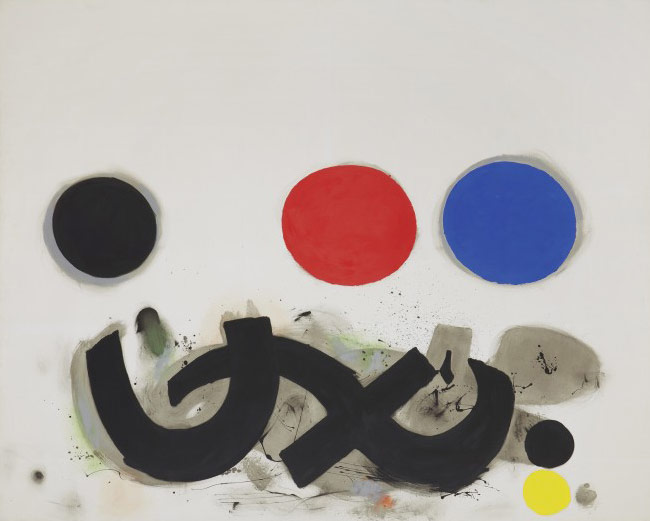 Adolph Gottlieb was a well-known modernist painter and sculptor. A New York School member and a first-generation Abstract Expressionist, his work is characterized by expressions of authentic feelings and human difficulties, such as evil, violence, war, and ignorance. Growing up during the Great Depression and the interwar period, his artistic practice responds to the hardships and complexities of life that he witnessed and lived through.
Gottlieb was born in New York's East Village, to a family of Jewish Czech immigrants. In 1922, he studied at the Parsons School Of Design and Cooper Union. In 1935, Gottlieb along with fellow artist Mark Rothko became founding members of the New York painters group called "The Ten", which protested the American Realism painting style. Gotlieb used a common motif in the form of a sun or orb, hovering above calligraphic marks. He was known for using universal visual symbols, positioning them as a parallel to written language.
Today, Gottlieb's work can be found in art institutions such as The Museum of Modern Art in New York, the Tate Gallery in London, the Walker Art Center in Minneapolis, and the Reina Sofia National Museum in Madrid, among others.