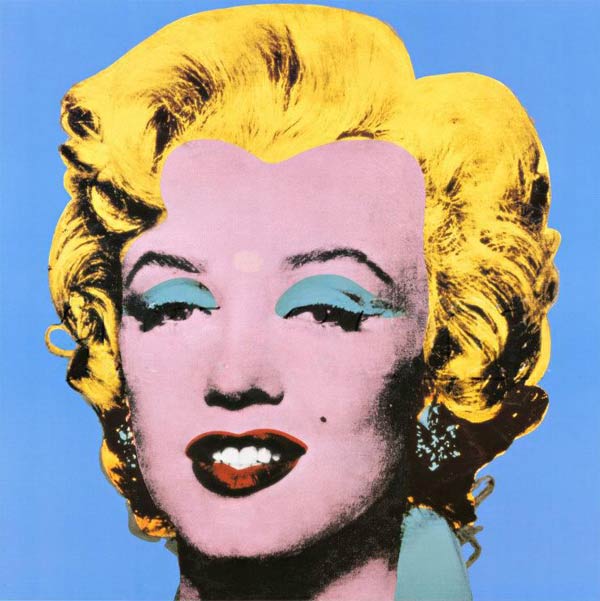 Andy Warhol is one of the world's most prolific artists of his era. During his lifetime, he redefined art reproduction and pioneered the Pop Art movement. Today, he is widely considered an icon and is remembered for his art practice and lifestyle, both of which involved the celebration and proliferation of consumerist culture.
Warhol was born in 1928 into a working-class neighbourhood in Pittsburgh, Pennsylvania. During his childhood, he suffered from Sydenham chorea, a neurological disorder characterized by involuntary movements. When bedridden, he would read comics and Hollywood magazines, kindling his adoration of pop culture and icons. During these years, Warhol drew pictures inspired by his readings. His father recognized his talent and saved money for his son to attend Carnegie Mellon University where Warhol studied art.
After graduation, Warhol moved to New York City to pursue a career as a commercial artist. His first published work was an illustration for a story in a 1949 issue of Glamour magazine. Throughout the 1950s, he also worked as an illustrator for Tiffany & Co., Columbia Records, and Vogue.
In post-war, consumerist America, Warhol took note of the benefits of assembly lines devised for manufacturing purposes and employed this method of production in his studio. The Factory, suitably named for his art-making process, was Warhol's famously silver painted and aluminum foil-covered studio. His studio became a hub for the New York art scene, where artists and celebrities would meet for parties and collaborations.
The early 1960s marked Warhol's transition from hand-painted work to silkscreens. He created portraits of many famous people including Marilyn Monroe, Elvis Presley, Jackie Kennedy, Elizabeth Taylor, and many more. Later in his career, he was commissioned to create album cover designs and portraits of hundreds of socialites, musicians, and film stars. In 1962, he made his famous series Campbell's Soup Cans.
Although most famously known for his contributions to the Pop Art movement, throughout his career Warhol experimented with other various mediums including film, music, production, television, fashion, and theater. The largest work of his career was the Time Capsules (1974), which consisted of filled and sealed cardboard boxes filled with his belongings including letters, photographs, records, clothing, food, medicine, toys, artwork, and other random items. Warhol was known for his habit of collecting and documenting as he kept everything and captured his daily life using his Polaroid camera.
Warhol also had a taste for publishing. In 1969, Warhol co-founded the film, fashion, and pop culture magazine Interview. He published his first book, Andy Warhol's Index in 1967 and, in 1975, The Philosophy of Andy Warhol (From A to B and Back Again). His 1989 book, The Andy Warhol Diaries, was published posthumously and chronicles his life from 1976 to 1987.
Andy Warhol's work has been featured in countless exhibitions, books, and documentary films. The Andy Warhol Museum, located in his hometown of Pittsburgh, holds a permanent collection of his art and archives.