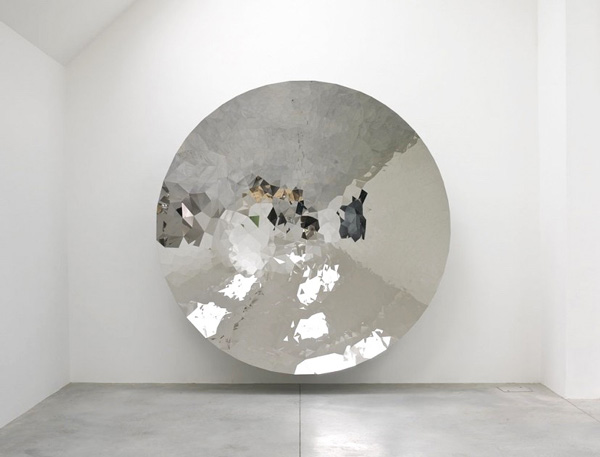 Anish Kapoor is a British-Indian sculptor, internationally recognized for his Post-minimalist and large-scale public artworks. Born in Mumbai, India in 1954, Kapoor briefly studied engineering in Israel before attending the Hornsey College of Art, London in 1973 where he studied under British sculptor Paul Neagu. After enrolling in the Chelsea School of Art for postgraduate studies, Kapoor returned to India, feeling that his work had strong ties to his home country. During this period, he created his first major pigment sculpture and he quickly gained an international reputation.
Throughout his career, Kapoor has experimented with a variety of materials including mirrors, stone, wax, PVC, and vantablack and has created works of both geometric and biomorphic forms. His works aim to create voids; pieces that are not holes, but spaces full of absences. He has created several iconic public works in cities around the world including Sky Mirror in Nottingham, England and Cloud Gate, a site-specific sculpture in Millennium Park, Chicago that is lovingly nicknamed, 'The Bean' by locals.
Kapoor represented Britain at the Venice Biennale in 1990 and won the Turner Prize the following year. He was named a Commander of the Most Excellent Order of the British Empire in 2003 and he was awarded Knighthood for his contribution to the visual arts in 2013. A major retrospective of his work was held at the Museo Universiatrio Arte Contemporáneo, Mexico City in 2016.
Today, Kapoor lives and works in London. His work can be found in the collections of the MoMA in New York, NY, the National Gallery of Art in Washington D.C., and the Tate in London, England among many other prestigious international institutions.