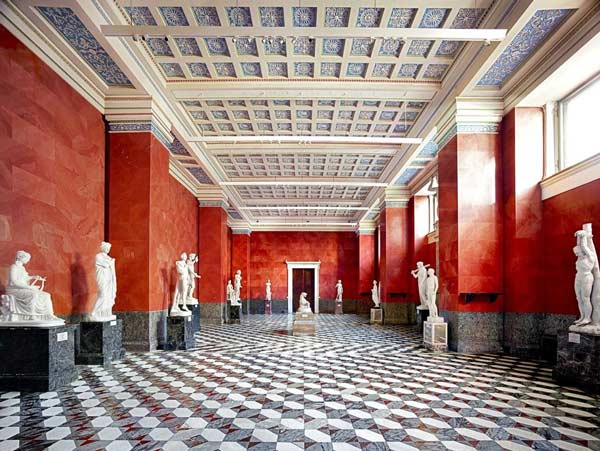 Candida Höfer is a German photographer who is internationally recognized for her large-scale photographs of empty interiors, specifically of cultural spaces such as libraries, museums, and operas as well as zoos and domestic dwellings. She uses photography as a tool to archive places as well as highlight their monumentality when people are absent.
She was born in Eberswalde, Germany in 1944. She studied at the Cologne Academy of Fine and Applied Arts from 1964-1968 and later at the Kunstakedemie Düsseldorf from 1970-1972. Before she began taking colour photographs of interiors and buildings, she worked as a portrait photographer for various newspapers. Her first solo exhibition was at the Konrad Fischer Galerie, Düsseldorf in 1975 and, since then, she has had solo exhibitions throughout Europe and the United States. In addition to her photography practice, she was a professor at the Hochschule für Gestaltung from 1997-2000.
Today, Höfer lives and works in Cologne, Germany. Her works can be found in the collections of the Guggenheim Museum in New York, the Los Angeles County Museum of Art in California, the Philadelphia Museum of Art in Pennsylvania, the Tate in England, and the Hamburg Banhof in Berlin, Germany. In 2018, she was selected as the recipient of the 2018 Outstanding Contribution to Photography Award, presented by the Sony World Photography awards.