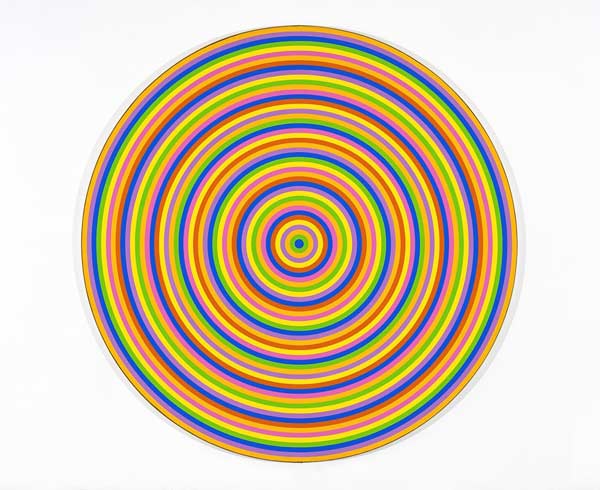 Claude Tousignant is a Canadian artist whose work is considered to have been integral to the development of Geometric Abstraction. In the 1950s, he was associated with the Modern art movement, les Plasticiens, a group who celebrated an orderly style of painting devoid of spontaneity.
Tousignant was born in Montreal, Quebec in 1932. Encouraged by his family to pursue a career in art, he attended the School of Art and Design at the Musée des Beaux-Arts from 1948-1951. He also spent time abroad in Paris studying at the Académie Ranson, but ultimately returned to Montreal in 1952.
Tousignant is best known for his circle paintings composed of large, target-like rings of various colours that explore the effects of optical illusions and colour studies. His circular motifs create vibrating, rhythmic forms with sharp clean edges that aim to challenge the senses. His intention was to create purely abstract works that ensured minimal interference between the painting and the viewer's experience of colour.
His work has been shown in exhibitions internationally and is in the collections of the Art Gallery of Ontario in Toronto, the Musée d'art contemporain and the Musée des Beaux-Arts in Montreal, the Musée National des Beaux-Arts du Québec in Quebec City, the National Gallery of Canada in Ottawa, and many more. Tousignant continues to explore optics and sensory perception in his painting practice.