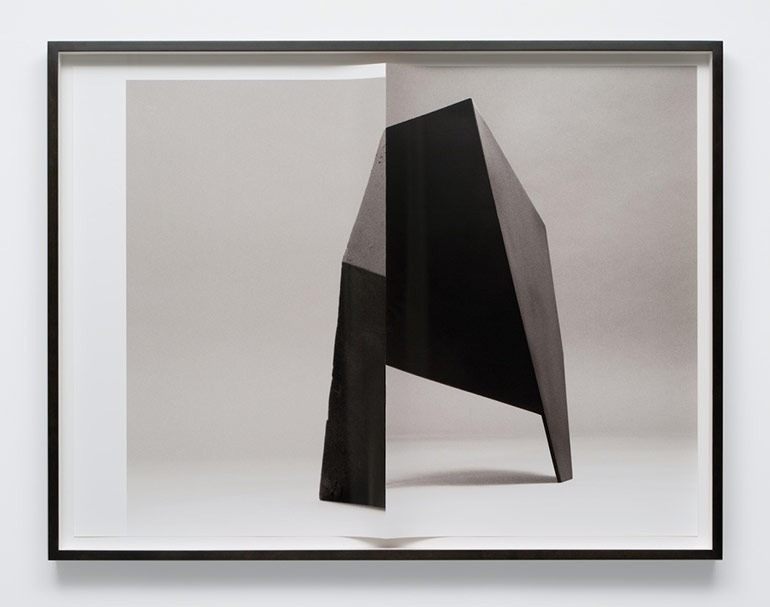 Erin Shirreff is a Canadian artist who was born in 1975 in Kelowna, British Columbia. She has an interdisciplinary art practice with a focus on photography, sculpture and video. Her work depicts semi-abstract, geometric forms that emphasize the formal characteristics – such as volume, shape and mass – of her artistic subjects.
In 1998 Shirreff received her Bachelor of Fine Arts from the University of Victoria in Visual Arts. In 2005, she went on to receive her Masters of Fine Arts in Sculpture from the Yale University School of Art. Shirreff is interested in the relationship between two and three dimensional spaces. She uses flat images and works on paper to represent architectural structures and sculptures that appear flattened or two dimensional.
In 2005, Shirreff received The Hayward Prize for Fine Arts from The Austrian-American Foundation. In 2011, Shirreff was the recipient of both The Louis Comfort Tiffany Foundation Grant. She has also won the Aimia/AGO Photography Prize from the Art Gallery of Ontario. Shirreff's work is included in the collection of the Guggenheim Museum, New York, the Institute of Contemporary Art, Boston and the Albright-Knox Art Gallery, Buffalo, New York.
Shirreff currently lives and works in New York.