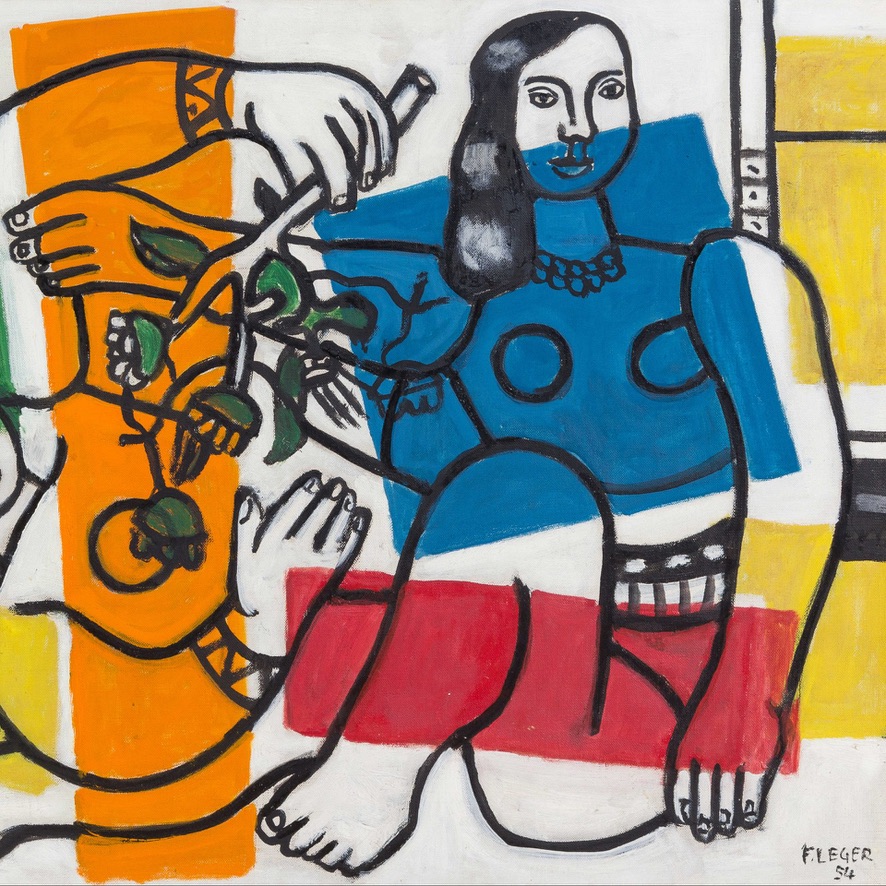 Fernand Leger was born in Argentan, France, in 1881. Most known for cubism, his work spanned many varied focuses and styles, with different inspirations. Bright primary colours and large rounded forms act as distinctive components within most works, Leger's style is iconic and easy to recognize.
Leger's early work shows impressionism influence, which soon transitioned into a stronger cubist vision. Leger exhibited paintings at the Salon Des Independants in 1911, which encouraged his recognition as a major name in Cubism. In 1914, he was drafted into the war, the experience of which inspired interest in the human figure, as is displayed in many works and paintings by Leger.  Leger's later work mirrored his interest in social equality and his paintings often depicted large groups of people, such as union workers in industrial landscapes. After relocating to New York In 1931, his work influenced many New York School painters.
The artist's legacy lives on through cubist forms, bold colours, and art as something that 'everyone can understand.' In 1952, he created two murals that were installed in the United Nations headquarters in New York City. Today, his works can be found in the Museum Of Modern Art in New York, in the Art Institute Of Chicago, London's Tate Gallery, Centre Pompidou in Paris, and the Albertina in Vienna.