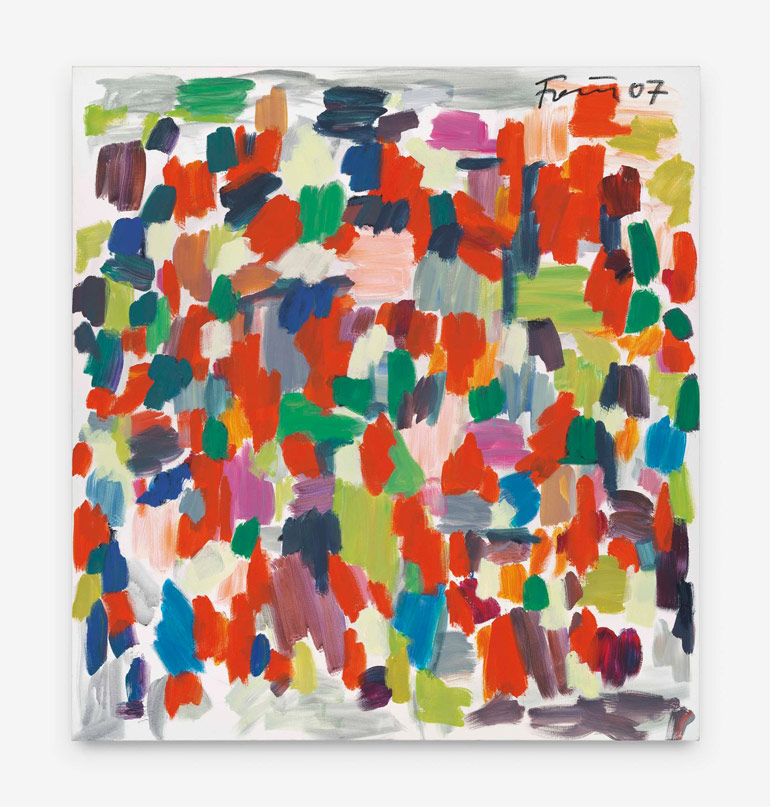 Günther Förg was a German painter, sculptor, photographer and graphic designer born in Füssen, Germany in 1952. He had a strong interest in modernism and developed a multi-disciplinary practice that combined artistic mediums and styles. His works recall Cy Twombly and Ellsworth Kelly, among others.
Förg studied at the Academy of Fine Arts in Munich from 1973 to 1979. It was there that he began to explore abstraction and minimalism, two aesthetics that would go on to greatly influence his body of work. Förg was also influenced by architectural styles like the Bauhaus, which favoured geometric shapes like rectangles and spheres, without elaborate decorations.
Förg had his first solo exhibition at the Rüdiger Schöttle Gallery in Munich (1980) with a series of monochrome paintings. In 1992, he was represented at the Documenta IX, and in 1996, he won the prestigious Wolfgang Hahn Prize, awarded annually by the Museum Ludwig in Cologne.
His work has been exhibited internationally and is housed in the permanent collections of the Hamburger Bahnhof in Berlin, the Kunstmuseum in Bonn, the Museum für Moderne Kunst in Frankfurt am Main, and the Museum of Modern Art in New York.