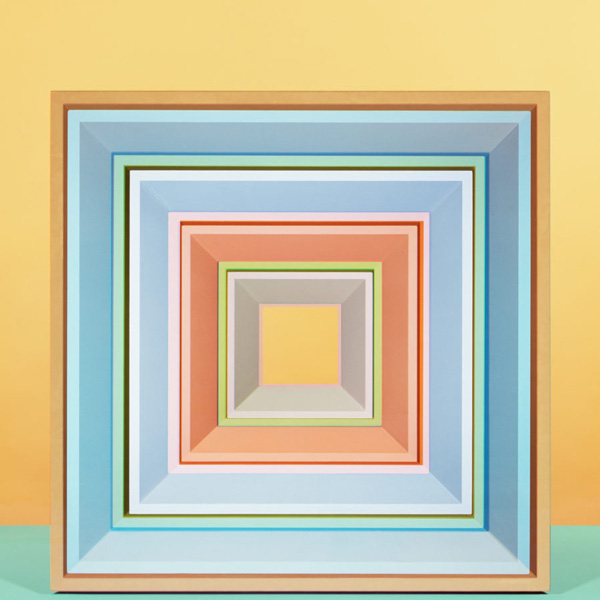 Born in Regina, Saskatchewan in 1977, Jessica Eaton currently resides and works in Montreal, Quebec. She is a contemporary artist who has developed a unique experimental approach to photography which questions the very nature of the medium itself and aims to challenge human perception. 
Eaton received her Bachelor's degree in Fine Arts from the Emily Carr University of Art & Design in Vancouver where she specialized in photography. She first received international acclaim through her series entitled, Cubes for Albers and LeWitt (known as cfaal), which comprised of geometric photographs that deconstruct her studio practice. Her artistic method involves taking multiple in-camera exposures of common studio supplies then manipulating the photographs using various methods such as colour-separation filtering and in-camera masking. The result renders her images with an aesthetic reminiscent more of paintings and drawings of hard-geometric abstraction than the photographs of traditional studio work. In this way, Eaton's images portray alternate visions of reality that the naked-eye does not have the ability to perceive. 
Eaton's photographs have been included in many solo and group exhibitions both in Canada and abroad in the United States and the United Kingdom. Her work is included in various prestigious collections, most notably in the National Gallery of Canada in Ottawa, the Musée d'art Contemporarain de Montréal, the Art Gallery of Ontario in Toronto, the TD Bank Group Collection and the RBC Royal Bank Collection, among many others. 
Most recently, she was awarded with a fellowship at the Guggenheim in 2019.