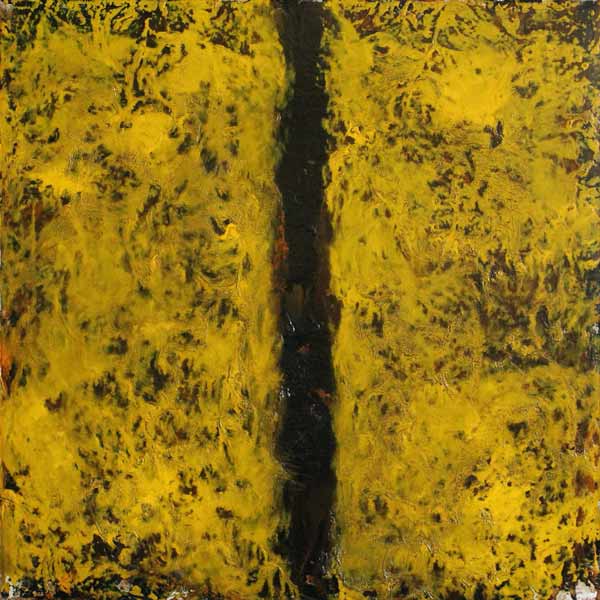 Jean McEwen is considered to be one of Canada's most influential Abstract painters, more specifically, as a 'lyrical abstractionist'. He was born in Montreal, Quebec in 1923. He started painting while studying pharmacology at the University of Montreal. He published poetry while at school, but his artistic style changed when he was introduced to a film about Paul Gauguin in 1946, after which he taught himself to paint in a Figurative style – all the while completing his program. His first solo exhibition at the Galerie Agnès Lefort, Montreal took place in 1951. In the same year, he traveled to Paris where he met a fellow Quebecois painter, Jean Paul Riopelle. He spent two years in Europe where he painted and exhibited alongside Riopelle and American artist, Sam Francis.
After returning to Montreal, he worked for a pharmaceutical company but continued to paint and participate in various solo and group exhibitions in Quebec, Ontario, and New York. In 1972, a retrospective of his work was held at the Musée d'art contemporain in Montreal entitled, McEwen 1953-1973. A second retrospective was held at the Musée des Beaux-Arts in Montreal in 1987 entitled, Jean McEwen: Colour in Depth.
McEwen received many awards during his career including the Concours Artistique for the Province of Quebec in 1961, as well as an honourable mention during the Sondage 68 show at the Musée des Beaux-Arts in 1968. In 1977, he received the Victor Lynch-Staunton Scholarship from the Canada Council of the Arts and was also awarded the prestigious Paul-Émile Borduas Award by the Province of Quebec in 1998. His work is held in prestigious public collections, galleries, and institutions across the country.