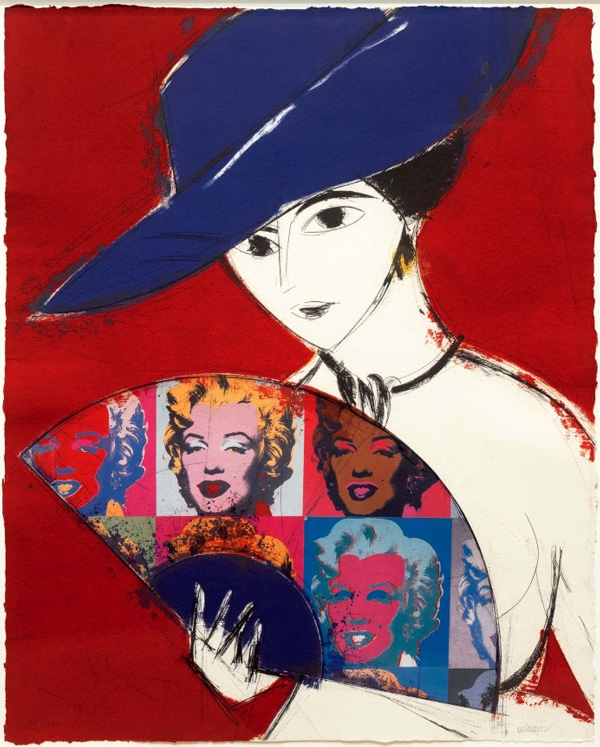 Manolo Valdés is a contemporary Spanish artist who is internationally recognized as an established painter, sculptor and printmaker. He was born in Valencia Spain and enrolled in the Escuela de Bellas Artes de San Carlos in 1957 where he studied for several years. There, he met Rafael Solbes and Juan Antonia Toledo, who, together in the 60s, founded Equipo Crónica, a Spanish manifestation of the Pop Art movement. The group lasted until 1981, during which time Valdés participated in more than 60 solo exhibitions. His artworks from this period are politically charged and are characterized by the use of unconventional materials and crudely-applied paint. 
After the group dissolved, Valdés continued to work independently and developed a style that became distinctly his own. His inspiration largely derives from the unique styles and techniques belonging to the Old Masters. He frequently employs elements of old motifs and traditional compositions of Art History in his body of work. The female figure is also frequently featured as a subject in his oeuvre, rendered in an unrefined and pared-down artistic style.  
Valdés' work is included in many public collections internationally, including the Centre Georges Pompidou in Pairs, the Kunstmuseum in Basil, the Metropolitan Museum of Art and the Museum of Modern Art in New York, among many others. He has received various awards, including the National Award for Fine Arts in Spain and the Medal of the Order of Andrés Bello in Venezuela.
The artist currently lives and works in both New York and Madrid.