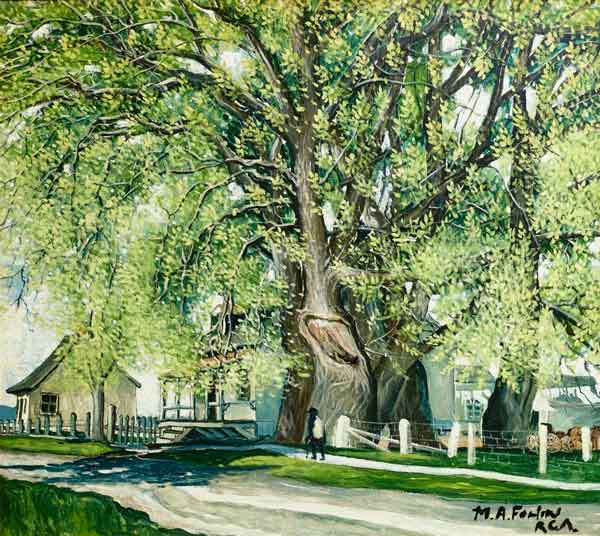 Marc Aurèle Fortin was a Canadian painter, printmaker, and draughtsman. During his lifetime, he produced an estimated ten thousand paintings, many of which have been lost over the years. He is known for his decorative, colourful, and picturesque landscapes. He often painted leafy trees, rustic homes, hay carts, and scenes of Montreal featuring isolated human figures overshadowed by nature.
Fortin was born in Sainte-Rose, Quebec in 1888 and studied in Montreal under Ludger Larose and Edmond Dyonnet and at the Art Institute of Chicago. During his studies in Chicago, the works of Claude Monet, Mary Cassatt, and Jean-François Millet served as great sources of inspiration.
He captured scenes of Montreal, Sainte-Rose, Quebec City, the Île d'Orléans, Charlevoix, and the Gaspé. Fortin traveled to France several times during his career to draw and paint. He experimented with printmaking, watercolour, oil paint, and pastels. He also often painted on black and grey surfaces to achieve more luminous colour.
Fortin's work has been included in numerous exhibitions throughout Canada and abroad. Solo exhibitions were held at the Musée des Beaux Arts in Montreeal, the Musée des beaux-arts du Québec in Quebec City, the National Gallery of Canada in Ottawa, and in Almelo, Netherlands. In 1938, Fortin won the Jessie Dow prize from the Art Association of Montreal and, the following year, was awarded a bronze medal at the New York World's Fair.