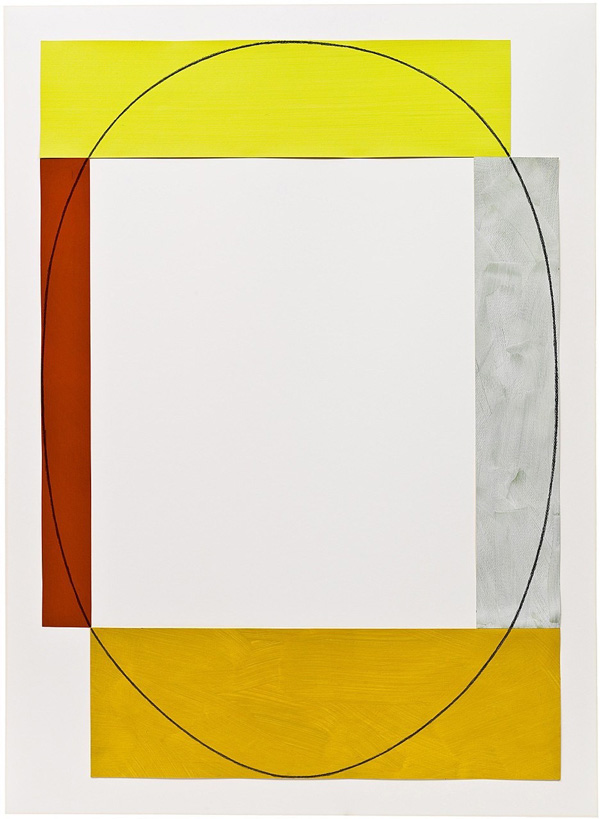 Robert Mangold is an American minimalist painter, whose artistic representations of shapes and geometric objects unexpectedly derive from Abstract Expressionism. Mangold employs the characteristics of abstraction as a genesis, in the sense that his paintings contain abstract compositions as means to produce a contemplative response. Unlike typical abstract and expressionist art which emphasizes colour and gesture, however, Mangold's minimalist pieces explore the weight of a work and use material as a means to dictate the aesthetic and feeling of a work by endowing either lightness or heaviness. 
 Mangold was born in 1937 and spent most of his childhood in New York State. He studied painting, sculpture and drawing at the Cleveland Institute of Art, and upon graduating in 1959, was awarded a fellowship at the Yale Summer School of Music and Art. The fellowship proved to be of great influence, as he continued to study at Yale to pursue his Master's degree. After completing his formal education, he moved to New York City and was hired as a guard at the Museum of Modern Art. During this time, he met a variety of other aspiring artists such as Robert Ryman and Sol LeWitt. After several months, he was promoted to an assistant's position in the museum's library, and later, ended up having his own artwork being exhibited on the MoMA's walls.
 Mangold's first solo exhibition as a minimalist painter occurred in 1964. Since then, major exhibitions of his work have occurred at the Solomon R. Guggenheim Museum in New York City, the Stedelijk Museum in Amsterdam and the the Musée D'Orsay in Paris.