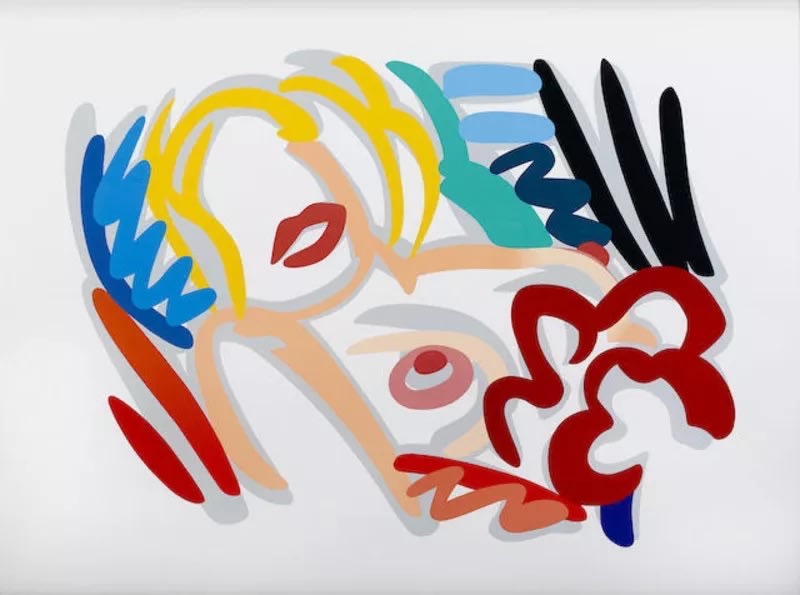 Tom Wesselmann was born in Cincinnati, Ohio in 1931. He attended University in his hometown to study psychology but was forced to put his education on hold after being drafted into the U.S. Army. During his time in the army, Wesselmann began drawing and decided to pursue a career as a cartoonist. Upon his return home, he fulfilled this desire and was successful in designing comic strips for men's magazines and humour periodicals. His cartoons were often quite sexual in nature, which would later influence his fetishistic artwork. 
In 1956, Wesselmann was admitted to Cooper Union, one of the most prestigious art schools in the United States where, under the influence of Willem de Kooning, he developed an interest in landscape painting and nudes. He abandoned his job and pursued his art practice full-time. His early work as a cartoonist and his interest in his Pop Art predecessors influenced his artistic sensibility characterized by sensual colours and a slick aesthetic. With its fetishistic isolation of erogenous zones (hair, lips, nipples, teeth), Wesselmann's imagery is deemed the most blatantly erotic of the Pop artists.
Wesselmann is considered one of the major artists of the New York Pop Art movement. His work has been included in numerous solo and group exhibitions worldwide and he is represented in many of the world's most prestigious collections including the Tate in London, England, the MoMa in New York, NY, the Hirshhorn Museum in Washington, D.C., and the Museum of Contemporary Art, Los Angeles in California, among others.