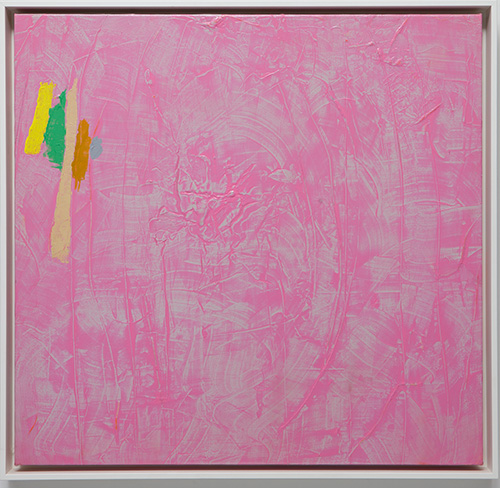 William Perehudoff was a Canadian painter who, throughout his five-decade career, made important contributions to the development of Color Field painting in Canada with his vibrant, abstract works. Inspired by the theories of art critic Clement Greenberg, Perehudoff dedicated his artistic practice to the exploration of non-referential abstraction.
Perehudoff was born in 1919 in Saskatoon, Saskatchewan and was raised on his family's farm where he spent the majority of his life. He studied abroad at the Colorado Springs Fine Art Centre from 1948-1949 and later in New York. In the 1950s, Perehudoff began experimenting with bold, colourful abstraction, a style he continued to modify throughout his career. His early works were reminiscent of the Saskatchewan landscapes, represented by broad horizontal bands of colour.
The artist was awarded the Saskatchewan Order of Merit in 1994 and became a member of the Order of Canada in 1999. A travelling retrospective of his work, The Optimism of Colour, took place in 2011 and was exhibited in various cities throughout the country. His work is in the collections of the National Gallery of Canada and the Canada Council Art Bank in Ottawa, the Glenbow Museum in Calgary, the Art Gallery of Ontario in Toronto, and the Musée des Beaux-Arts in Montreal, among others.