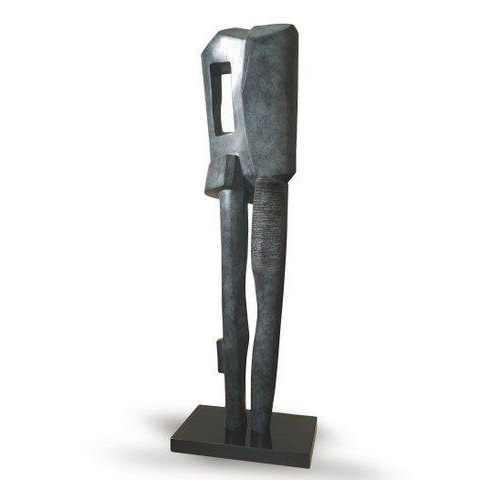 Zoya Niedermann is a Canadian artist known for her bronze sculpture depicting architectural elements that incorporate the human form. She fuses the city's landscape of geometric planes, arches, and doorways together with organic figures, literally connecting mankind with his urban surroundings.
Niedermann was born in Montreal in 1954. Her grandmother emigrated to Canada from the Ukraine, and her father, from Belarus, was a mechanical engineer who worked at Canadair after the Second World War before pursuing his passion of photography. She inherited his aesthetics in composition and balance of space.
Niedermann studied at Sir George Williams University and the Fine Arts School of the Montreal Museum of Fine Arts. In 1993 she won the Hakone Open-Air Museum price representing Canada at the Fujisanki Biennale in Japan, alongside artists Joel Shapiro and Magdalena Abakanowicz. She has sculptures in prestigious private collections world wide including that of Lady Victoria de Rothschild, SNC-Lavalin, the George Bernard Shaw Theatre in Niagara-on-the-Lake, the University of Windsor Library, Utsukushi-ga-hara Open-Air Museum in Japan, and the de Young Museum in San Francisco.
She works in Canada and travels to Italy where her bronzes are cast in foundries that Botero, Bernini, and Boccioni have used for centuries.