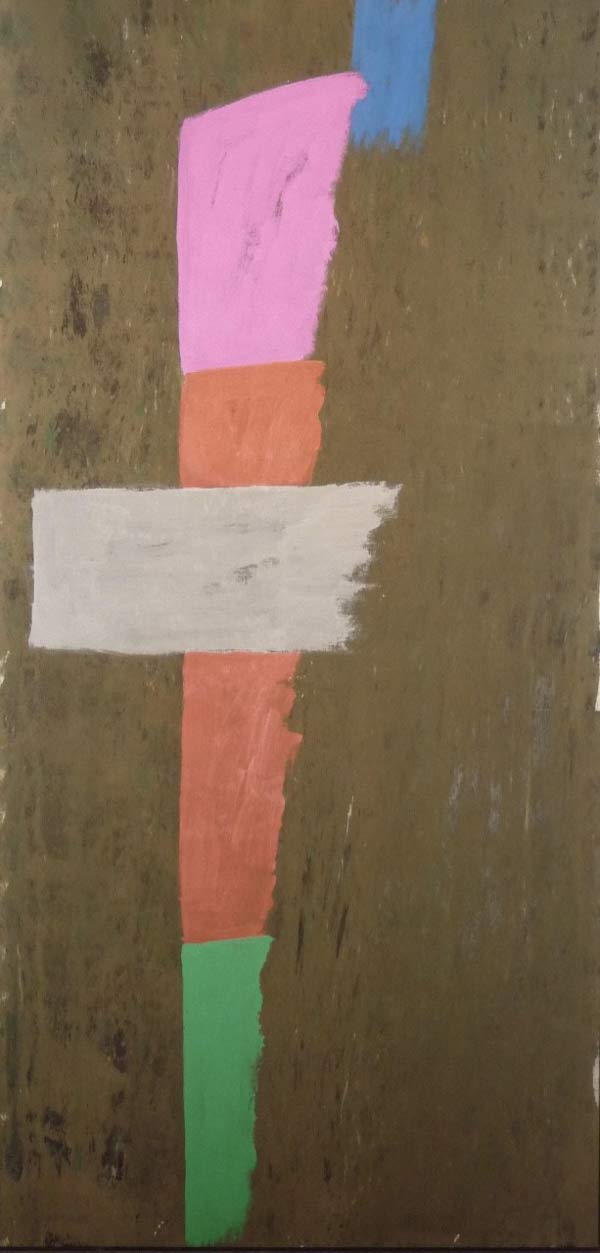 Jack Hamilton Bush was one of the first Canadian artists to garner international recognition. He was raised in London, Ontario and Montreal, Quebec. Bush initially worked as a commercial artist, but was inspired to pursue a career in the fine arts when he encountered the work of the Group of Seven.
During the 1930s in Toronto, Bush studied painting at the Ontario College of Art where he zealously painted landscapes. During this time, he developed his own unique style that employed a thoughtful arrangement of form and colour. He applied vibrantly coloured bars, and other geometric shapes with assertive motions, into compositions that were inspired by nature. These works retained a feeling of the landscape despite being rendered with abstracted motifs. Bush initially painted with oil paints, then acrylic and, later on, gouache as he strived to create strong, opaque imagery.
Dissatisfied with Canada's detachment from the international art scene, he soon became a founding member of the Painters Eleven, a group of Toronto-based Abstract painters. In the late 1950s, the Painters Eleven and Bush made many connections in New York, including a friendship with revered art critic, Clement Greenberg.
In the 1960s, his international success grew. Notably, his work was included in Greenberg's Post Painterly Abstraction 1964 exhibition and he was chosen as one of the artists to represent Canada at the São Paulo Biennial in 1967. Major retrospectives of his work have been held at the Art Gallery of Ontario (1976) in Toronto and the National Gallery of Canada (2014) in Ottawa. His work can be found in their permanent collections as well as in those of the Musée des Beaux-Arts de Montréal in Quebec, the Museum of Fine Arts, Boston in Massachusetts, and the Tate in London.