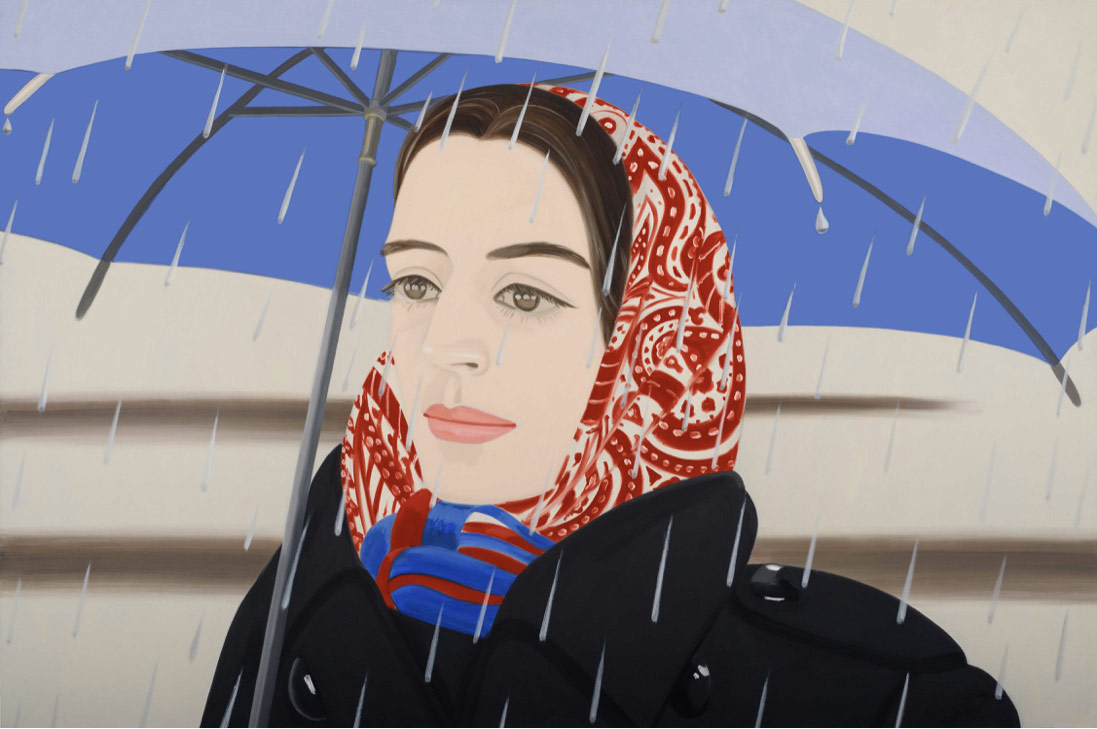 Alex Katz is an American painter recognized for his distinctive style of portraiture. He was born in Brooklyn, New York in 1927. As a teenager, he attended the Woodrow Wilson High School for its art program and in 1946, he began his studies at The Cooper Union Art School in Manhattan, where he was trained primarily in Modernist art theories and techniques.
Katz's paintings are almost equally divided into the genres of portraiture and landscape, though his portraiture is more well-known and celebrated. In his early career, he strived for realism in his paintings. He painted his friends and his wife, Ada, in his characteristic style of flat, planes of colour. He often worked from painted cut-outs of canvas which were mounted on contoured wood and, later, he would paint these shapes directly on cut wood and aluminum. In the 1960s, Katz painted large-scale paintings, often of faces, and began painting groups of people. He depicted the lives of artist, poets, critics and other colleagues. In 1965, he began printmaking. Throughout his career he has produced many editions in silkscreen, lithography, etching, woodcut and linoleum cut. In the late 1980s and into the 1990s, he focused on large landscape paintings which envelope the viewer in nature.
Today, Katz lives and works in SoHo, New York City. His work has been shown in more than two hundred solo exhibitions and five hundred group exhibitions internationally and is included in the collections of more than one hundred public institutions worldwide. He has received many awards and recognitions throughout his lifetime including the 2007 Lifetime Achievement Award from the National Academy Museum, New York.