Think Outside The Box!
What shape comes to mind when picturing a painting on canvas? Most of us would probably think of a rectangle or square. The rectangular canvas is most prominent not only for its aesthetic properties, but also because it is easiest to stretch on a frame with right angles. However, when it comes to art, the possibilities are limitless. Changing the shape of the canvas can add character and depth to a piece, bringing a surprisingly different energy and feel to any given artwork.
Constructivist artist Peter László Peri is believed to be the originator of the shaped canvas back in the 1920s, where geometric shapes in art aimed to reflect the modern industrial era. (Though the "tondo" circular painting goes back to the Renaissance!)

Left: Peter László Peri, In Front of the Table, 1922, Tempera on board, 25 1/4 x 34 in, MoMA. Right: Michelangelo, Doni Madona, circa 1507, Oil and tempera on panel, 47 1/2 in diameter, Uffizi 
Related Posts
Pencil Revival
Thinking Outside the Box
All About Prints
Subsequently, well-known artists like Frank Stella and Minimalist Kenneth Noland took up the mantle, experimenting with varying irregular, asymmetrical shapes, curves, and chevrons of flat colour. From then on, the style has been taken to all kinds of places from Elizabeth Murray's brightly coloured, elaborate, whimsical forms to Sam Gilliam's colour field painting, which is completely freed from the constraints of the stretched canvas itself!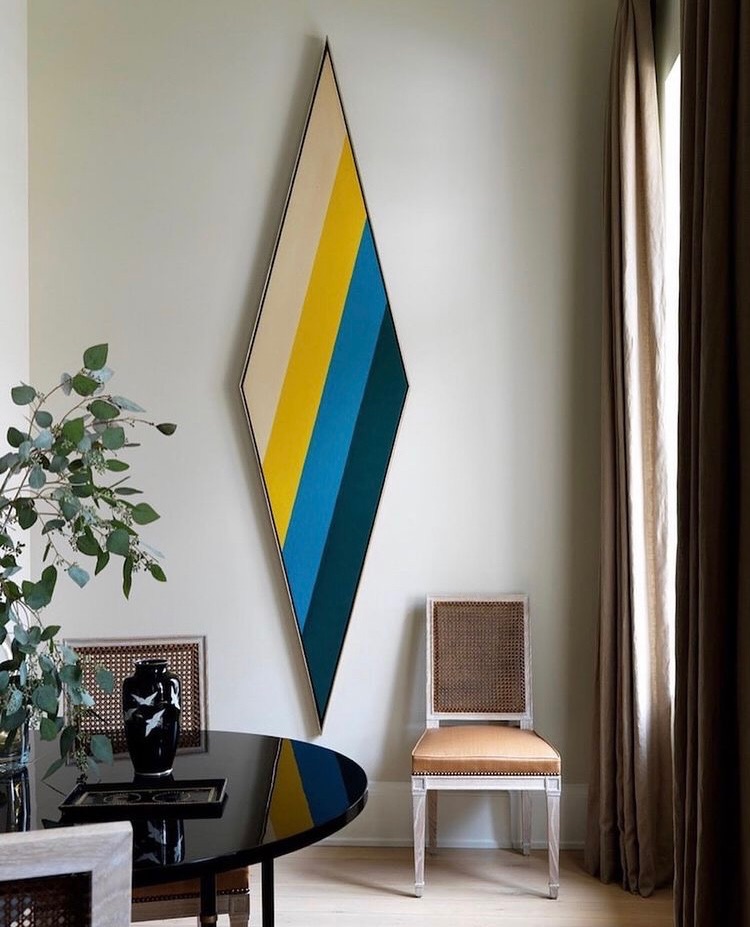 Kenneth Noland, Diamond, Photo by Emily Andrews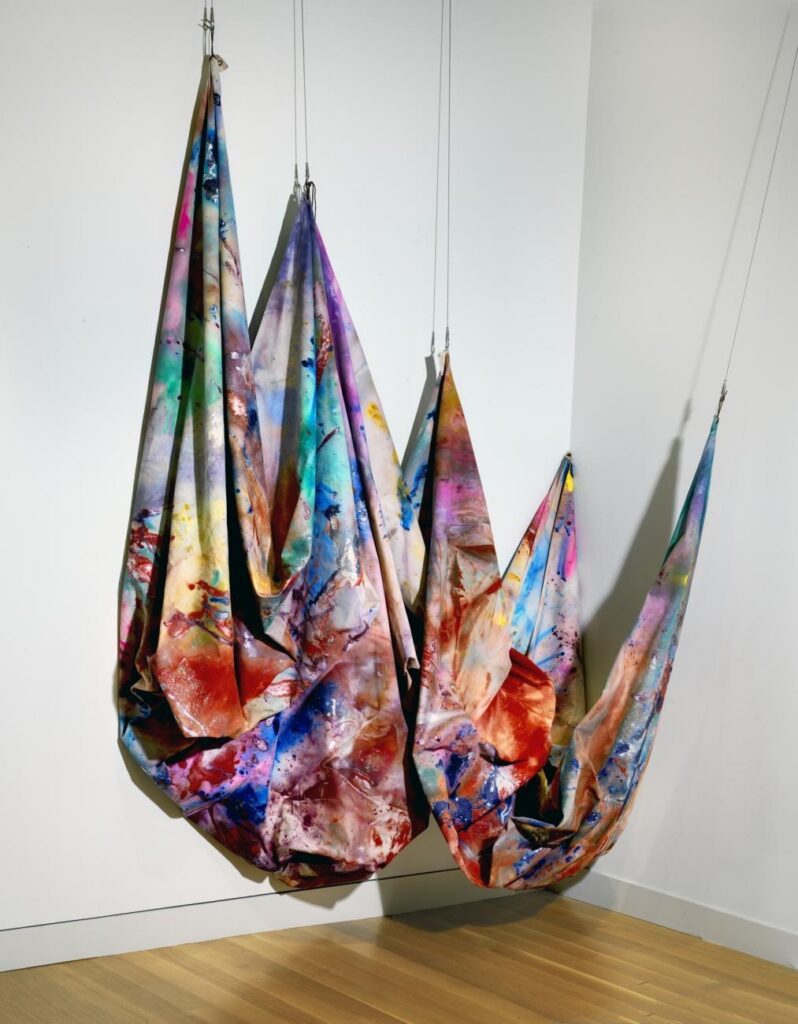 Sam Gilliam, Swing, 1969, Smithsonian American Art Museum
More recently, contemporary artists such as Beverly Fishman, Peter Halley, and Josh Sperling have undertaken the challenge of combining multiple shaped canvases into an assemblage. Each unit has a symbiotic relationship with the others to create a seamless work in which colours and shapes interact. 
 A piece of irregularly shaped art makes a fun, interesting addition to your fine art collection. If any of these artists are of interest, or if you have any other art needs you'd like to explore , please do not hesitate to be in touch!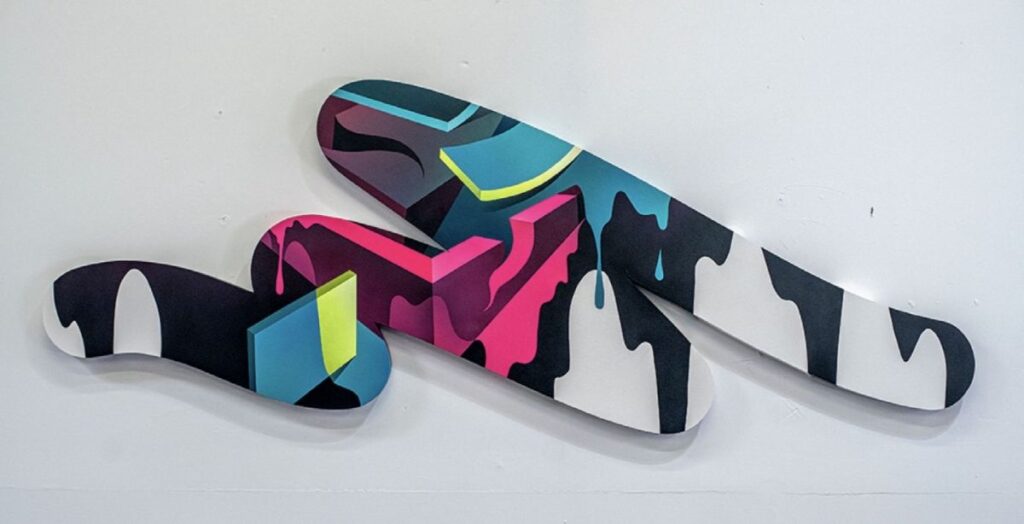 Mikael B., Swing City, 2021, Spray paint on custom shaped canvas, 30 x 80 in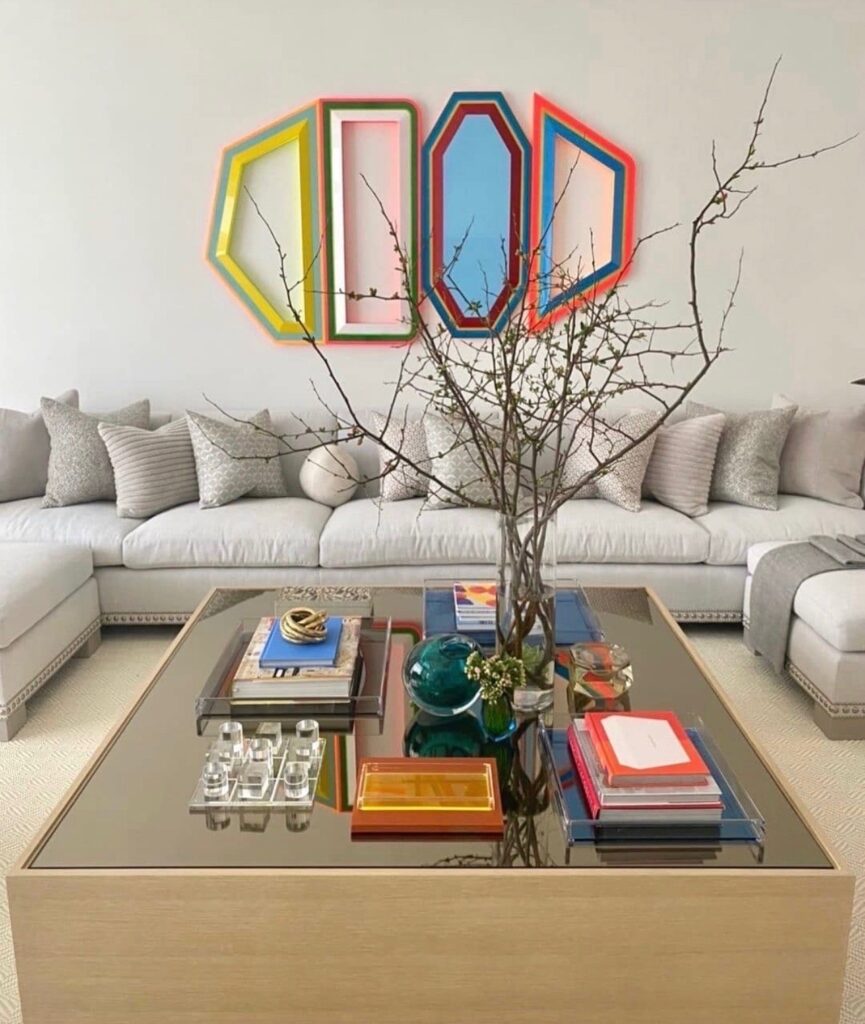 Beverly Fishman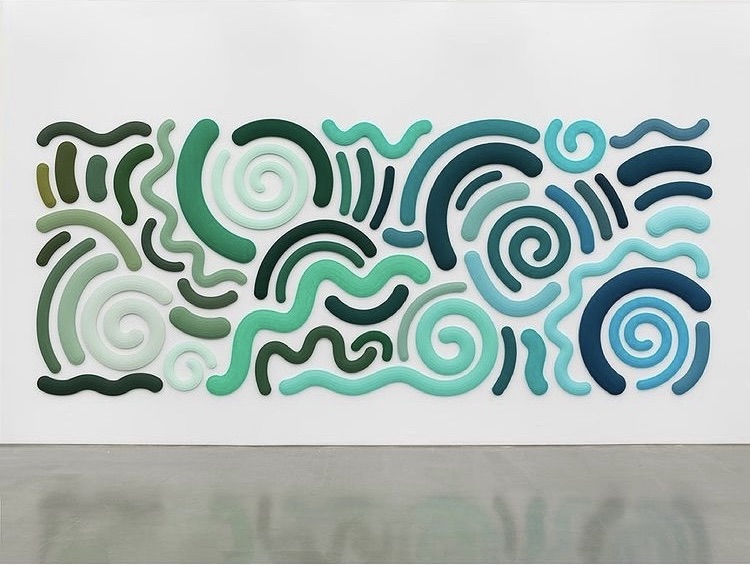 Josh Sperling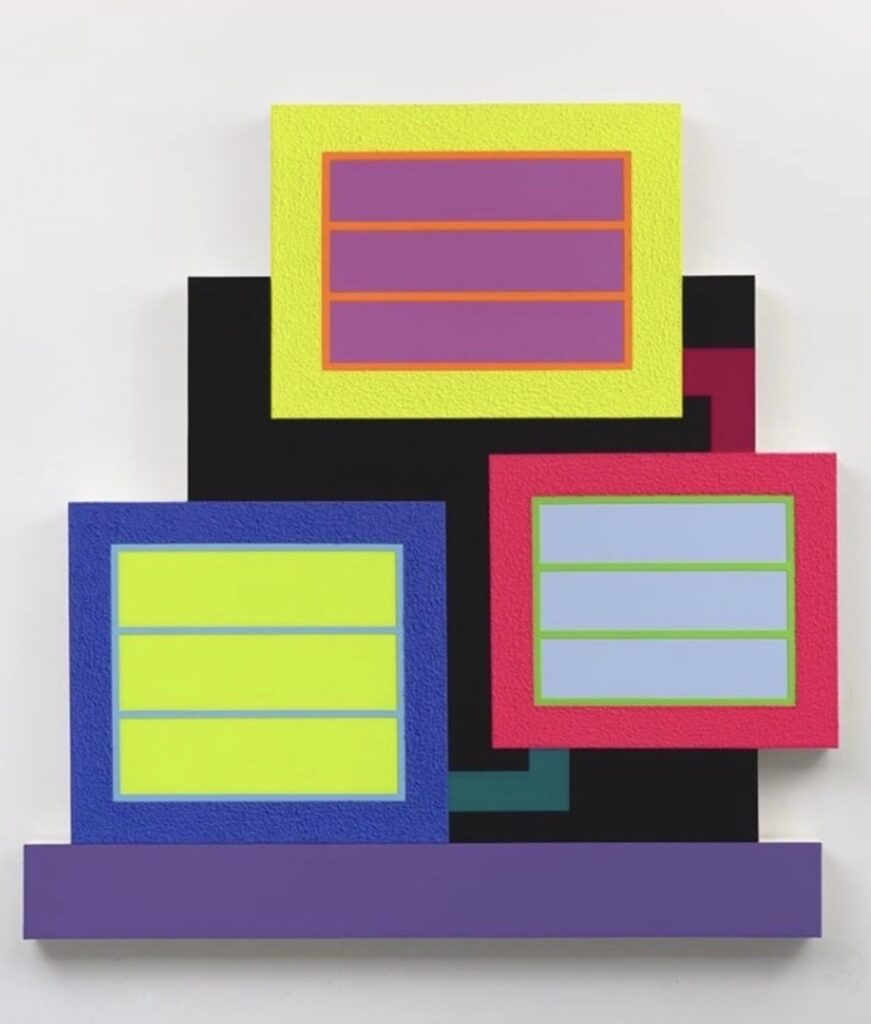 Peter Halley, Horizon Line, 2020, Acrylic on canvas, 79 1/2 x 78 in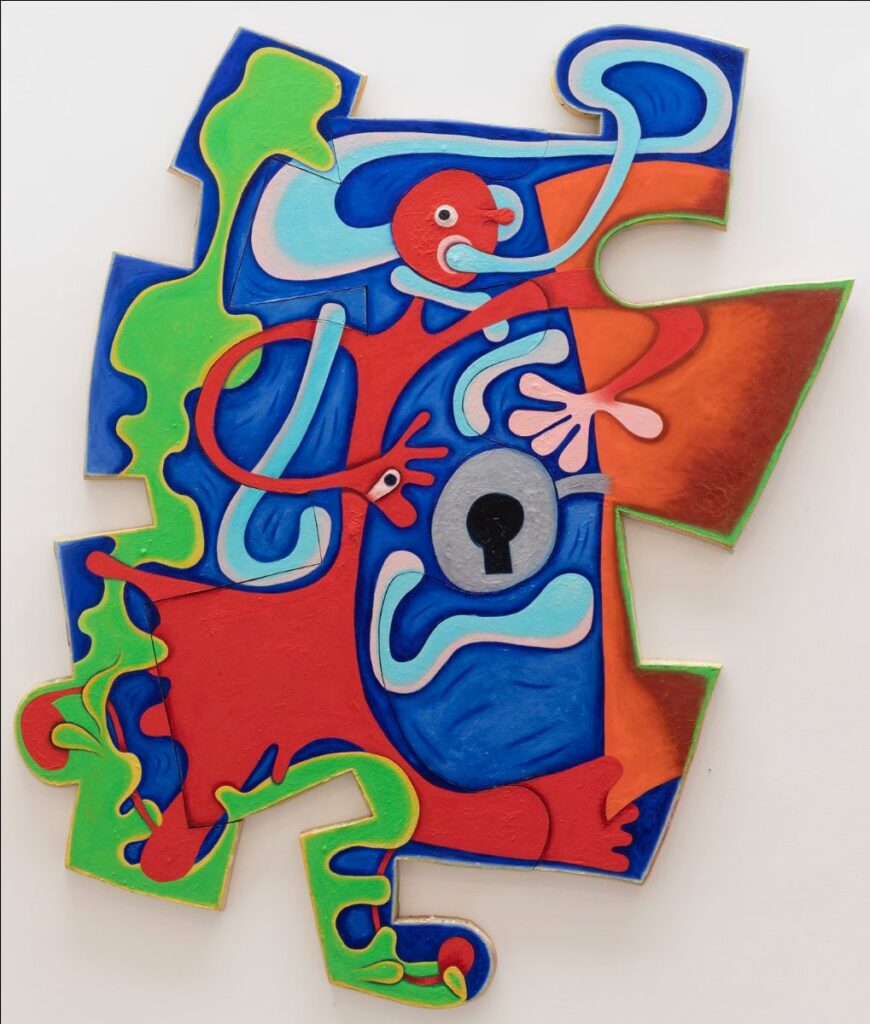 Elizabeth Murray, Back in Town, 1999, Oil on canvas, 97 x 92 in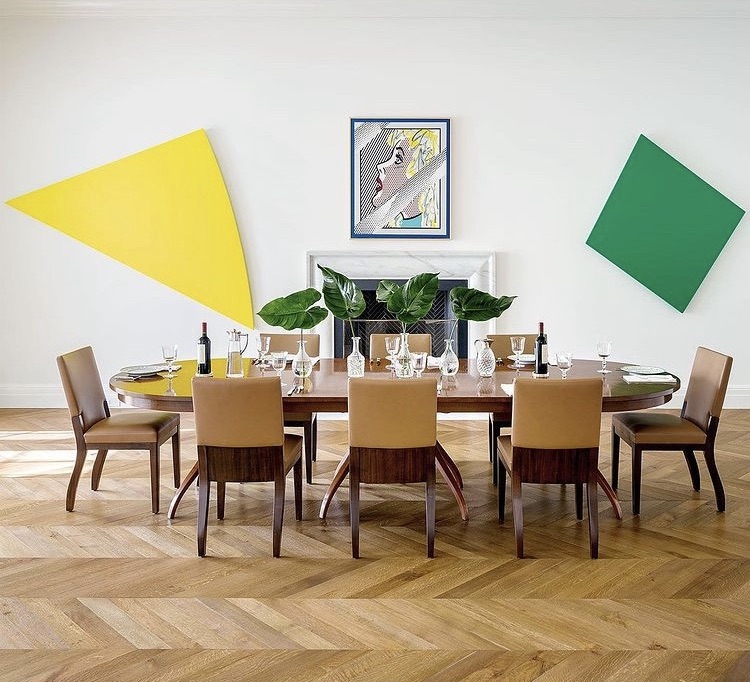 Ellsworth Kelly & Roy Lichtenstein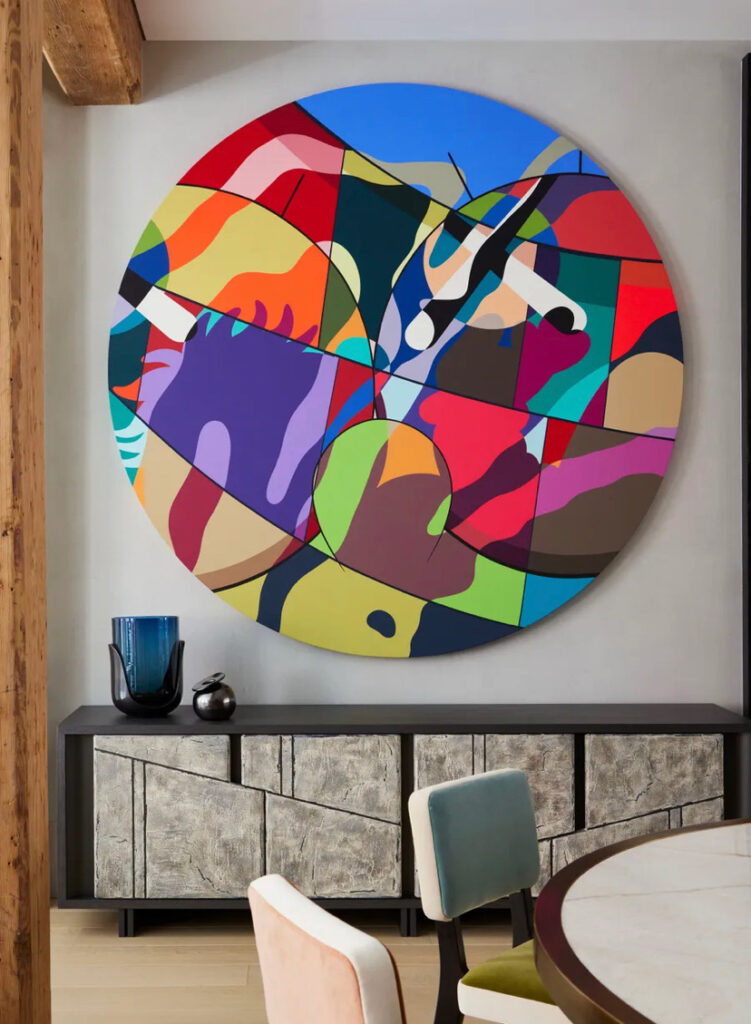 KAWS