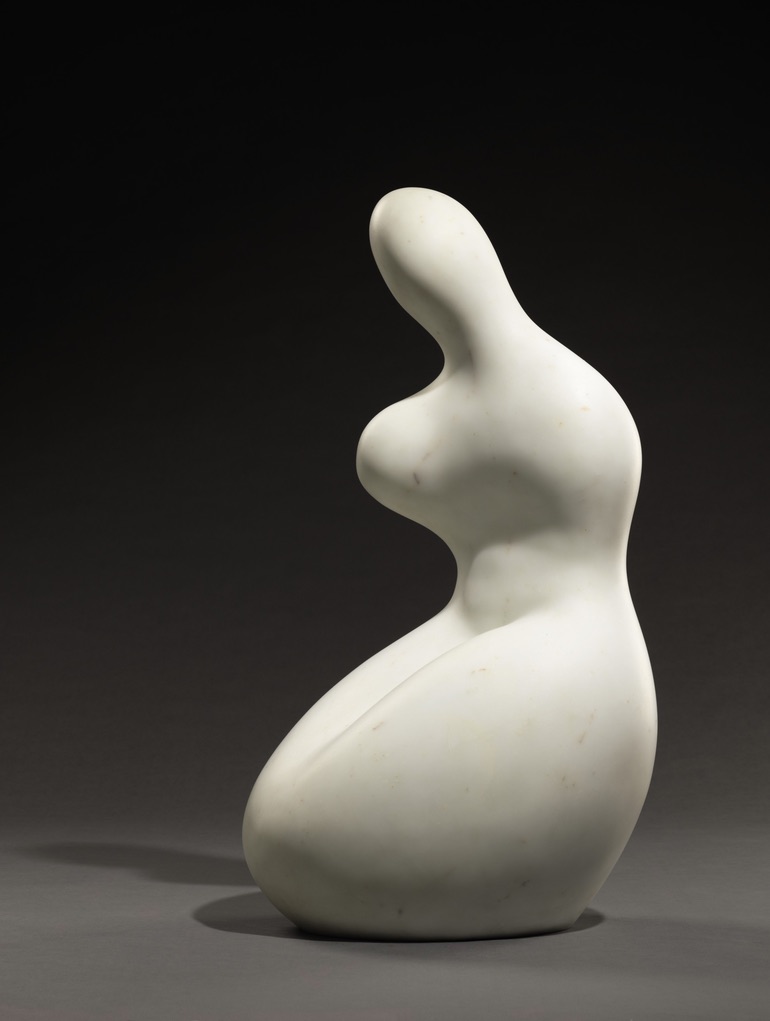 Jean (Hans) Arp was a French / German sculptor, painter, and poet. His work and artistic voice were deeply influential in creating both the Dada and Surrealist movements. He is well known for his biomorphic sculptures, which are described as 'organic abstraction.' These sculptures are abstract and non-representational, yet suggest natural motifs such as transformation, metamorphosis, and growth which are common themes within Arp's art practice.
Arp was born in 1886, in Alsace which is a French town bordering Germany.  Arp referred to himself as 'Jean' when speaking French, and as 'Hans' when speaking German. In 1911, Arp helped establish the first modern art alliance, Der Moderne Bund, thus interacting with artists such as Wassily Kandinsky, Amedeo Modigliani and Pablo Picasso.  During World War I, Arp fled the horrors and dangers of war by going to Zurich, Switzerland, where he consequently helped found the Avant-Garde Dada Movement, which aimed to create chaos, while focusing on work that was both interdisciplinary and international.
In 1925, Arp helped form a new major art movement: Surrealism. His work was shown at the first Surrealist exhibition at Galerie Pierre, in Paris, alongside Max Ernst, Paul Klee, Man Ray, and Joan Miro, among others. He experienced extreme commercial success, which continued into the 1930s.  His sculptures, in particular, gained much attention, following the 1937 exhibition at the Museum Of Modern Art, New York.
Today Arp's work can be found in the collections of the Tate Gallery in London, the Solomon R. Guggenheim Museum in New York, and the Art Institute of Chicago, among others.