Artworld Year in Review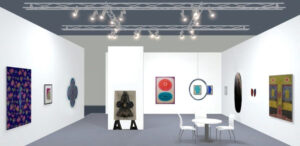 Virtual viewing room, Frieze Art Fair 2020
2020 is a year that reshaped nearly all spheres of activity on a global scale – the artworld being no exception. Despite gallery closures and fair cancellations, the artworld has managed to persist through the pandemic, demonstrating a strong and resilient market.
With access to brick and mortar denied, the artworld largely moved online where virtual viewing rooms have become a staple. Even with the lack of hustle and bustle and the throngs of elite that usually pervade art fair convention centres, gallerists from major art fairs are touting strong sales from their online efforts. Similarly, auction houses acted swiftly to move their art auctions exclusively virtual with equally successful outcomes. Sotheby's has reported global sales of over 5 billion for the year 2020, an increase from their 2019 of 4.8 billion.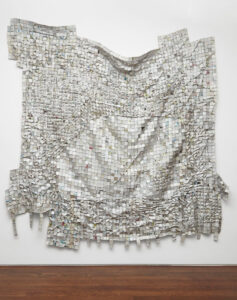 El Anatsui, Metas III, 2014 – Sold for $1.5 million at Frieze Art Fair 2020
Related Posts
A Note from RRFA: COVID-19
Thinking Outside the Box
Art in Full Bloom
The industry's successful launch into the virtual sphere during this unprecedented year is an indication that buyers are still actively investing in art and that they are comfortable purchasing artwork sight unseen. When presented with quality art from trusted sources, the pandemic has proven not to be a roadblock for art collectors, investors, and dealers.
If you are looking to add to your collection, invest in fine art, or sell art, or if you need an art consultant or appraiser, contact Robin Rosenberg Fine Art!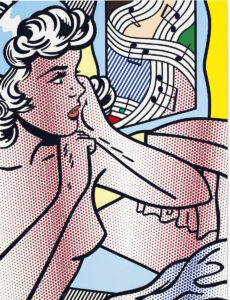 Roy Lichtenstein, Nude with Joyous Painting, 1994, Sold at Christie's New York for $46.2 million in July 2020